Mother's Day is right around the corner, and with that comes the warm weather and horseshow season! If you're anything like me, you haven't bought a gift way in advance, so here are some ideas to make your mom smile! Give your mom an epic equestrian mother's day gift!
I've even included some suggestions from my own horsey loving mom, Jane, owner of Rhapsody Hill Farm!
This post may contain affiliate links which means that I may earn a small commission at no extra cost to you. As an Amazon Associate I earn from qualifying purchases.
Dark Horse Chocolates
If you've never tried these, you need to! What could be better than chocolate that is also in the shape of a horse? These Dark Horse Chocolates by Harbor Sweets are delicious! I can remember the first time I bought them for my mom for her birthday, at Equine Affaire, and she loved them!
And, don't forget to grab a bottle of wine to go with them!
Bridle Bag
If your mom likes to horse show, she can always use more storage. And if not, she'll still be able to keep her tack clean and protected in a beautiful bridle bag.
Family Trail Ride
What do most moms want more than anything? To spend time with their families, especially while doing something they love.
Consider organizing some quality family time with a fun trail ride through a scenic area. If your mom loves to trail ride, check out this article all about Trail Riding tips!
Heck, you could even pack a picnic! As far as equestrian mother's day gifts go, this one just might be the most meaningful!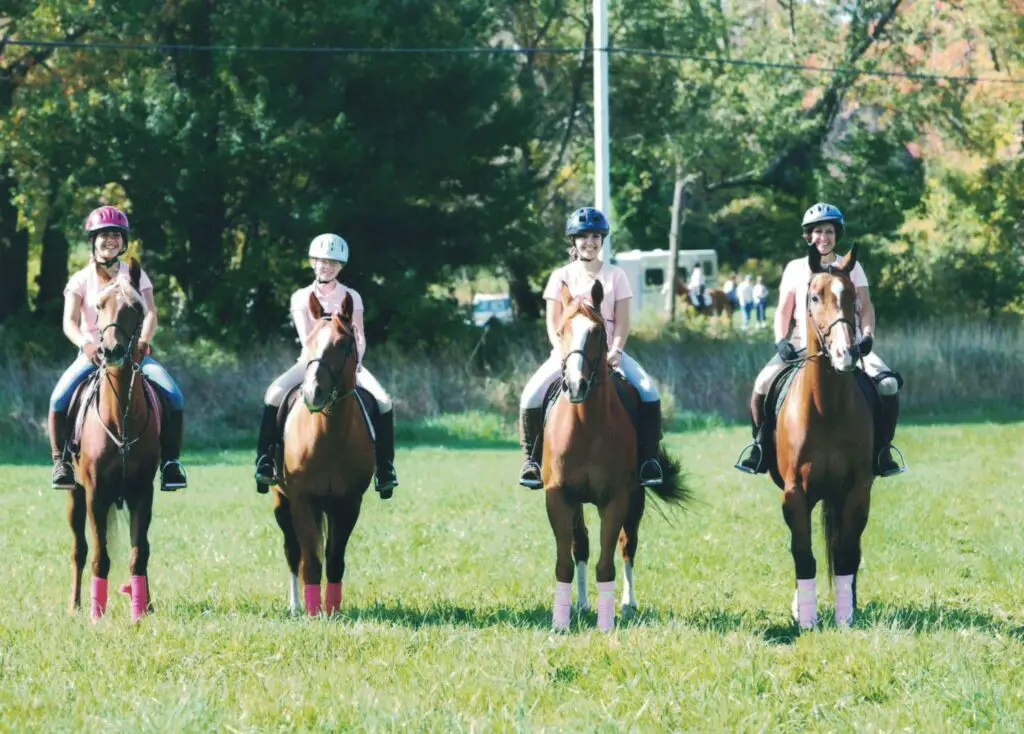 Saddle Pad
I mean, I don't know any riders who can't always use another saddle pad. Most of us have a slight addiction, Mom might need different colors for different days. Plus having a spare to use when one gets wet, dirty etc. is always a plus!
Ice Fil Shirt For Summer Riding
Sports Medicine Boots
Horse Hair Jewelry
This is a great idea for a personal gift if you can spare some hair from your horse's tail or if your loved one has recently lost an equine partner.
But please, it goes without saying, do NOT cut any tail hair without permission!
Companies like Tail Spin Bracelets can even make jewelry from horse hair they have in stock if you don't want to provide the hair yourself!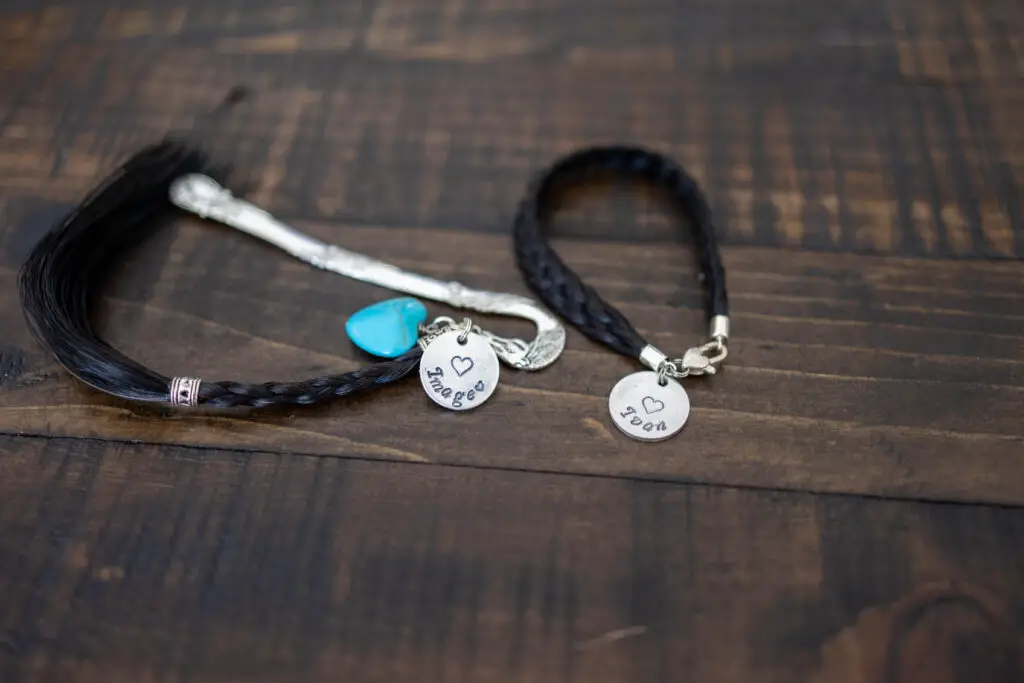 Cowboy Magic Set
If your mom owns a horse, she probably spends lots of time grooming him and caring for him. And, this time of year most equestrians are working on removing the winter crud and making our horses slick and shiny again. Cowboy Magic products are some of my absolute favorite! Their detangler and green spot remover are the best!
A Book About Horses
If your Mom likes to read, there are tons of books out there on training, riding or fiction. If not, a coffee table book with beautiful photos of horses is a great idea.
New Helmet
This helmet is great, I've had my One K Defender for a few months now and I absolutely love it! Helmets can be expensive and Mom might not want to splurge for herself. So, a helmet is a great idea if your Mom has been putting off buying herself a new one.
New Riding Boots
I love my Ariat Heritage Contour Field boots and have had them for several years. The quality is great and they have held up well. I mostly wear them at horse shows but do sometimes ride in them at home too. And, if your Mom rides western, these Macie Bean boots below are on my personal list for this year! Macie Bean boots are made by Anderson Bean and are still made in the United States!
Boot Socks
Boots socks are always a great option. The problem with regular socks is they're usually to thick to wear with field boots. Or, they are too short to wear with western boots which means you end up with rubs on your legs from riding. Plus, they come in lots of fun colors and patterns!
If you enjoyed this list of equestrian mother's day gift ideas and found it helpful, please share it on Pinterest!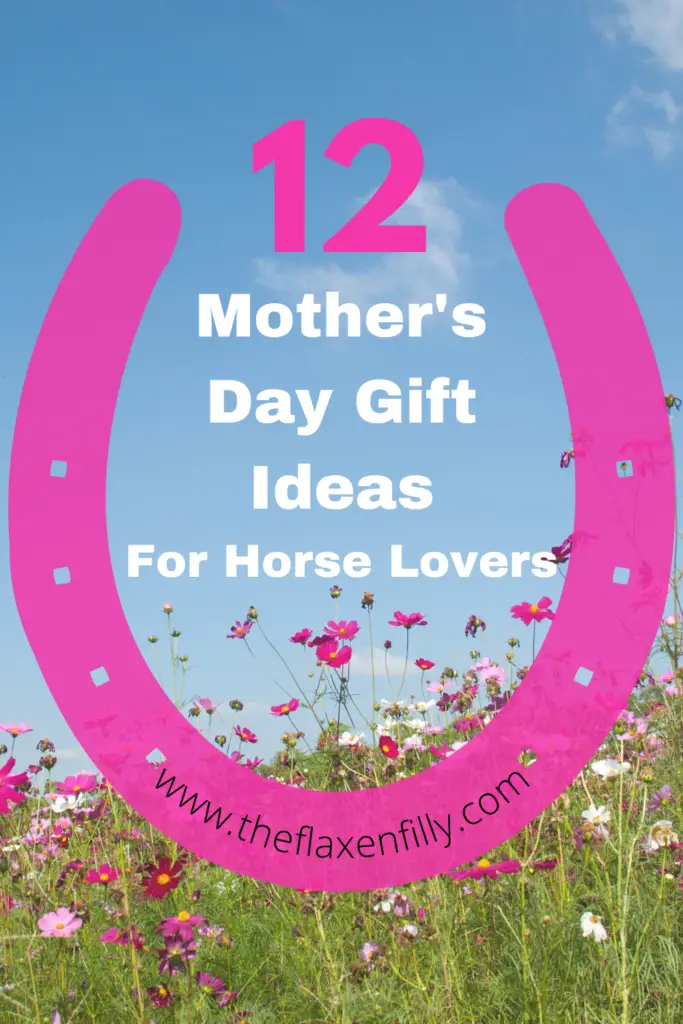 Happy Mother's Day!