On this page you will find used and new horse show clothing and tack for sale.
Please email me at liz@theflaxenfilly.com for more information or to purchase an item.
Paypal or Venmo will be accepted, price does not include shipping. Local pick up can be arranged.
No returns, exchanges or refunds.
Show Clothing
Magenta Hidden Zipper All Day Shirt – $250
Brand new women's XS, taffeta all day shirt with hidden zipper. Shirt made by Hannah's Custom Creations and embellished with high quality rhinestones by me.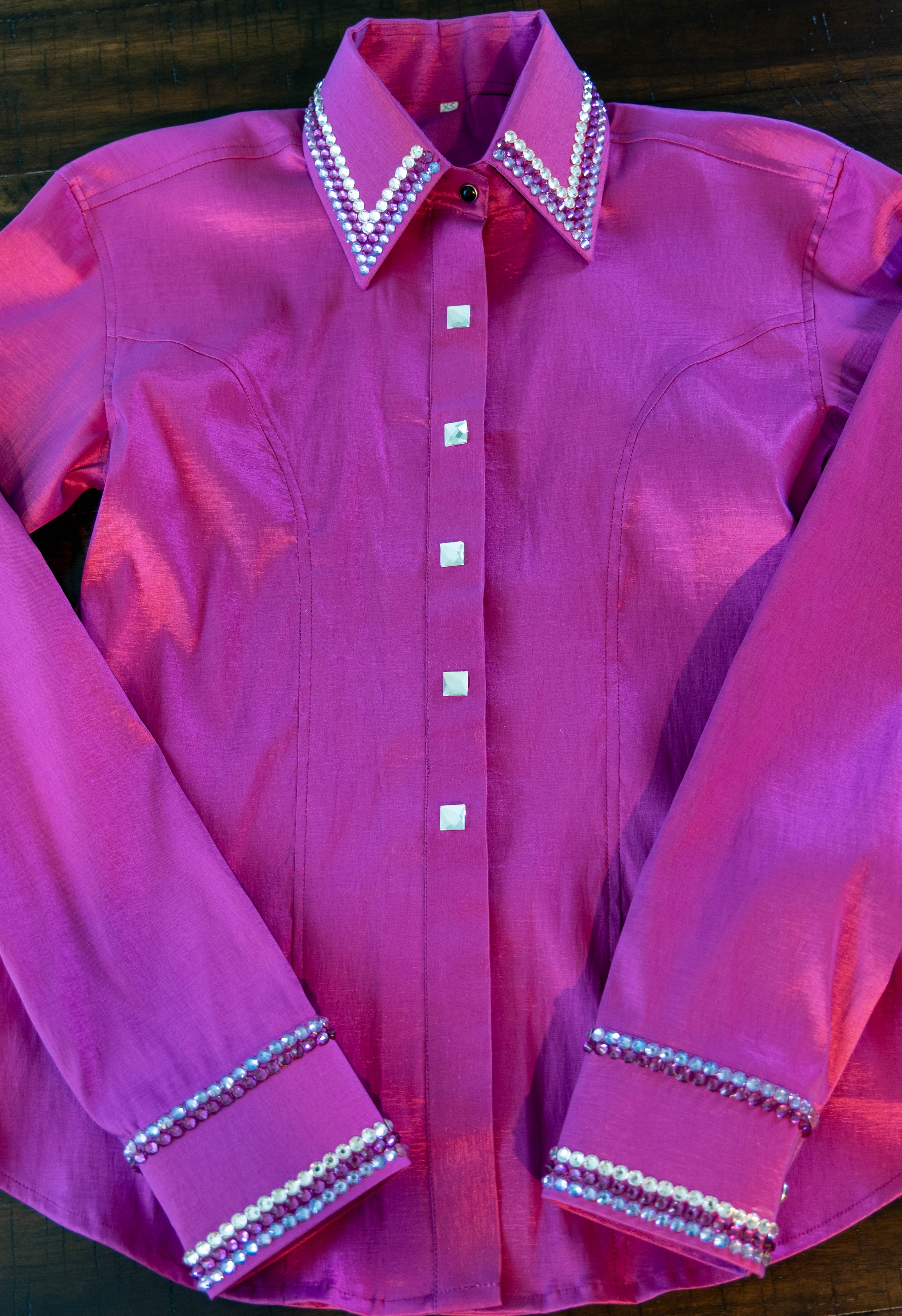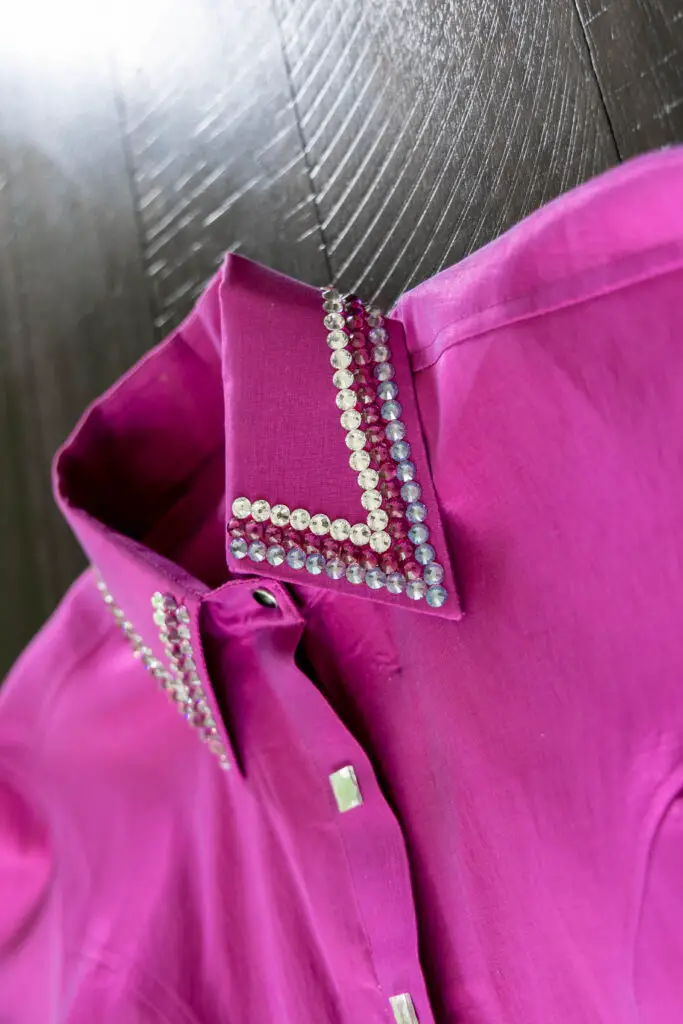 Showmanship Outfit – $200
Women's extra small, no maker tag. Lots of stones, Velcro on cuffs and comes with matching pants. Bought used and wore one season, in good condition. Price is negotiable.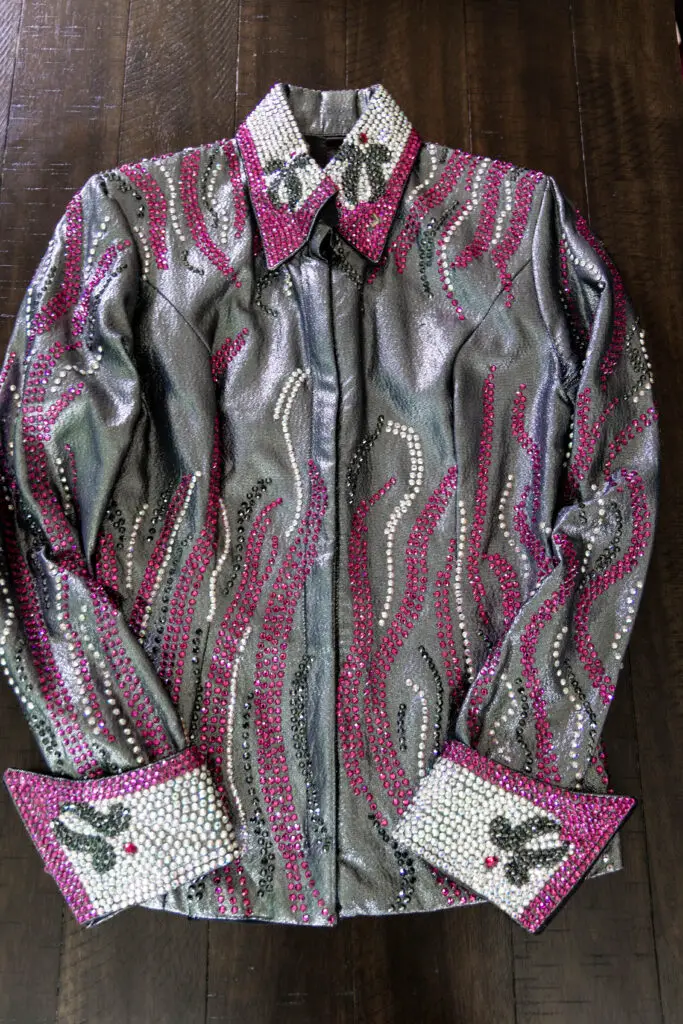 Youth Horsemanship Shirt – $60
Back zip horsemanship shirt, street size girls 5/6. Gently used, in very good condition.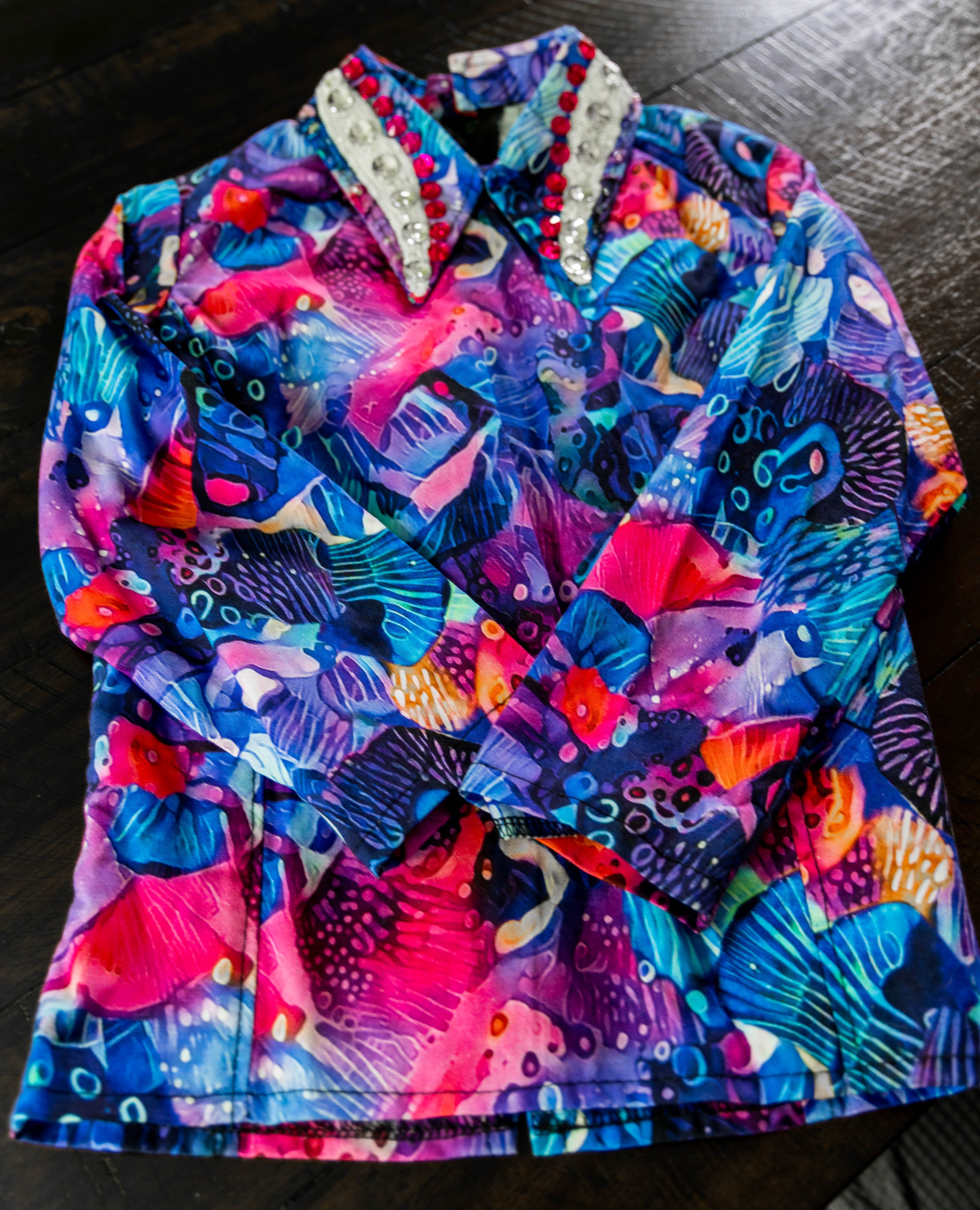 Youth Western Chaps – $60
Blue approximate street size 5/6 youth, ultra suede western chaps by AJ Designs, used.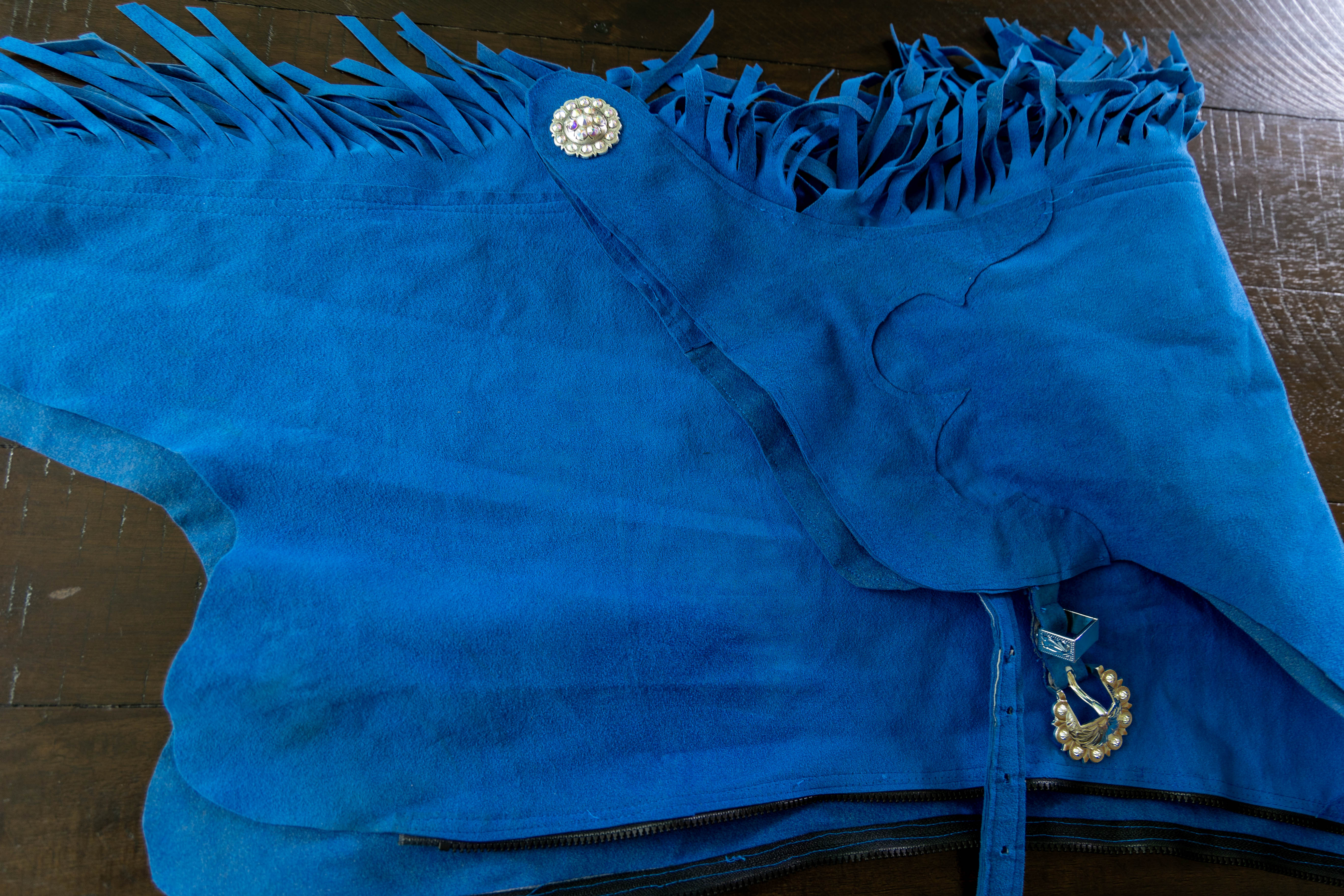 Youth Horsemanship Top & Chaps Combo – $100
Street size 5/6, used and in good condition. Top is back zip with Velcro on the back of the collar.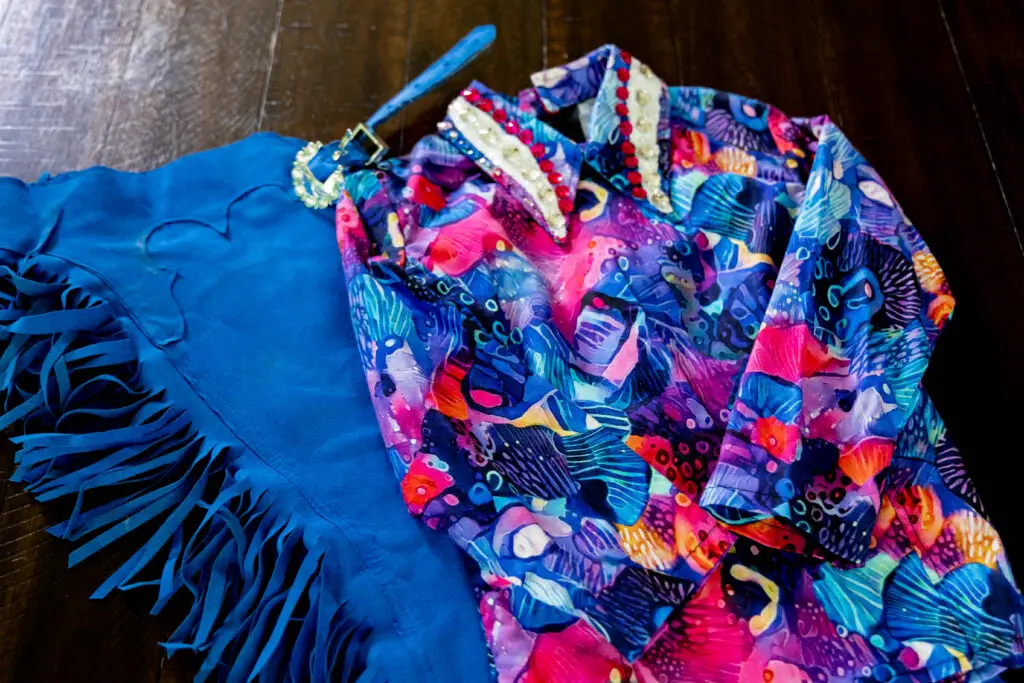 Youth Small Pink All Day Shirt – $125
Brand new, youth size small, hot pink, taffeta, hidden zip day shirt made by Lucky Little Designs.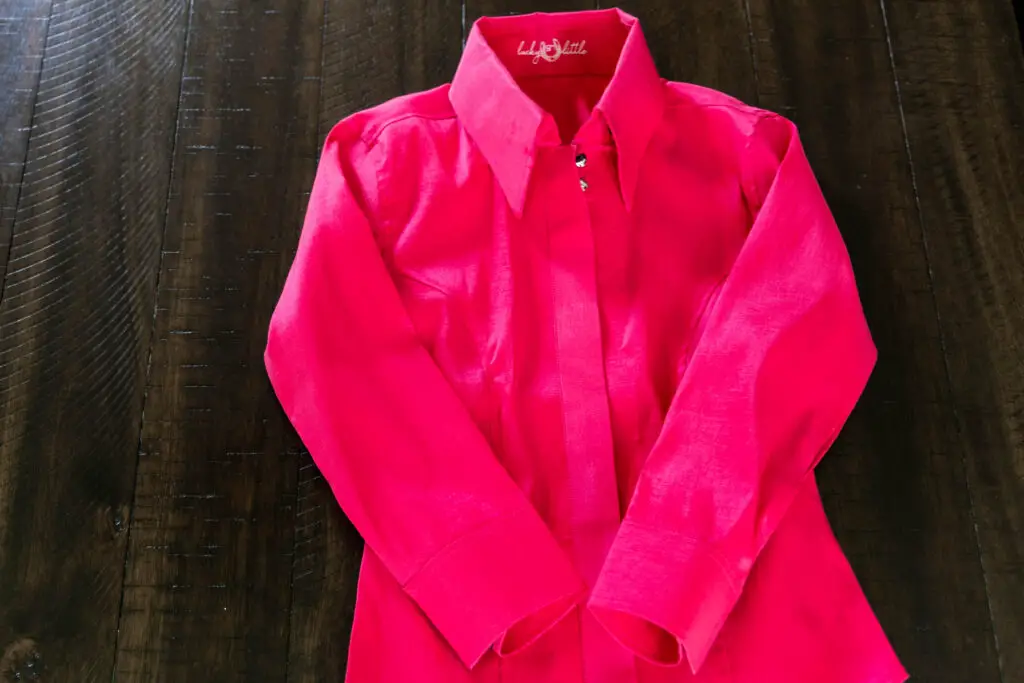 Grey & Pink Youth Vest – $50
Grey vest with pink flowers, youth small, gently used. Made in the USA by Cowgirl Junk.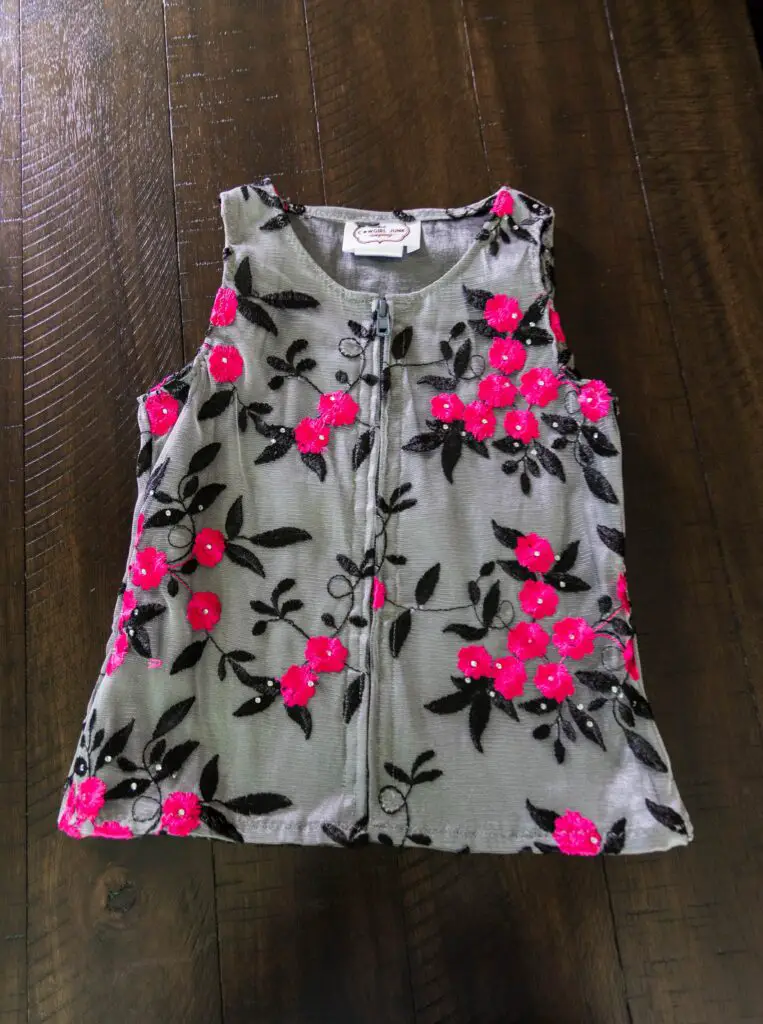 Youth Pink Shirt & Vest Combo – $150
Hot pink all day shirt with hidden zipper and grey and pink vest set, youth small.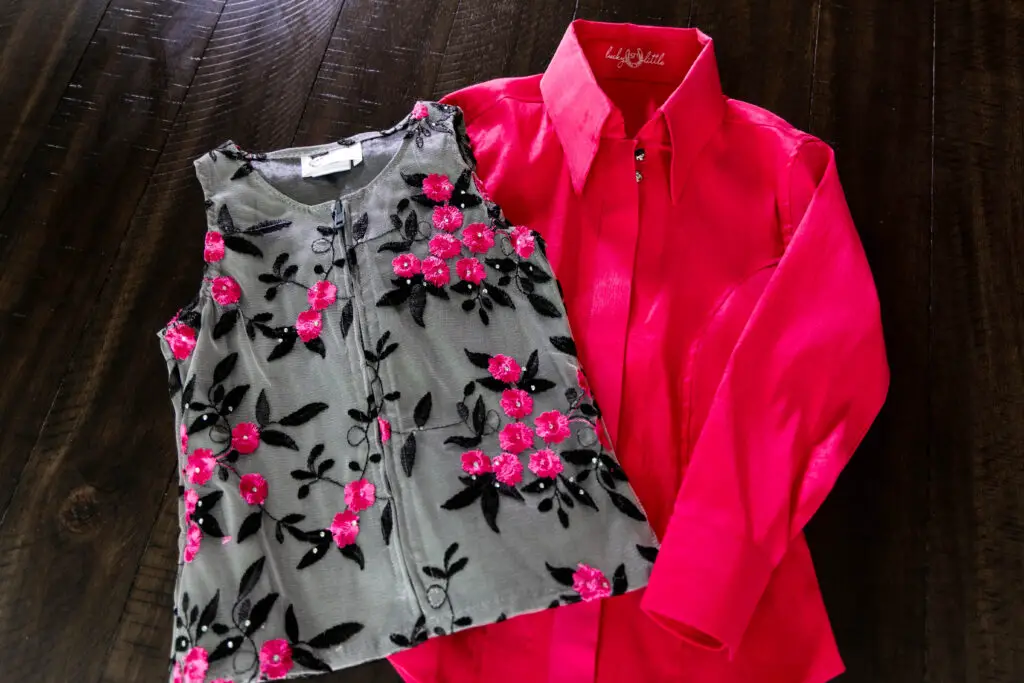 Western Show Pad – $125
Pad made by Glitzy Glamour, used and in great condition, 34 x 42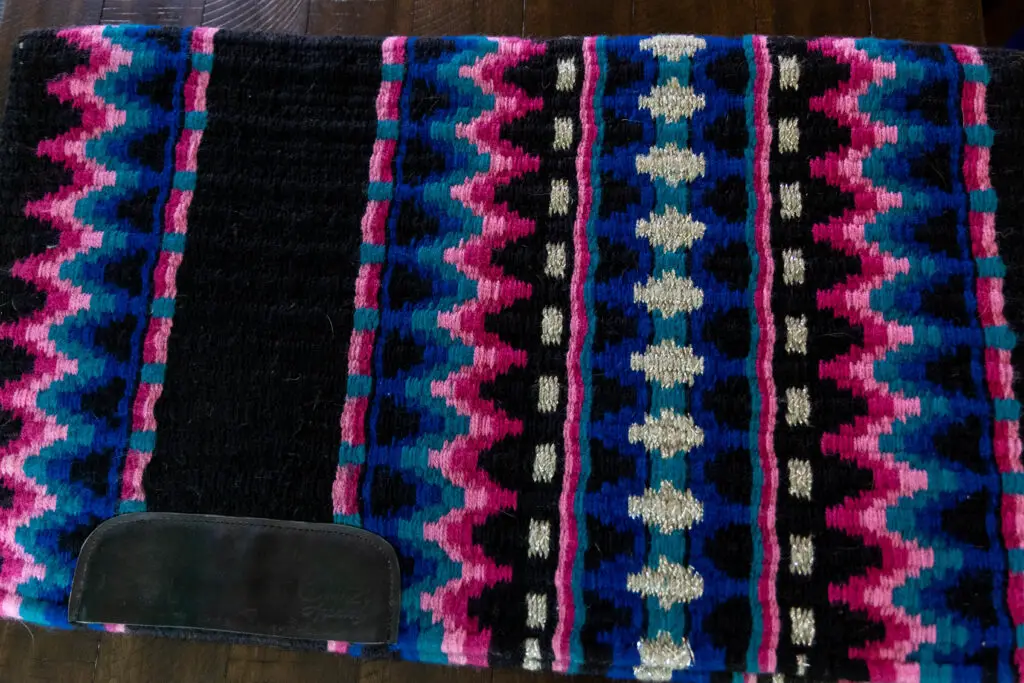 Navy Zip Up Western Shirt – $50
Women's small navy zip up shirt, new and never worn.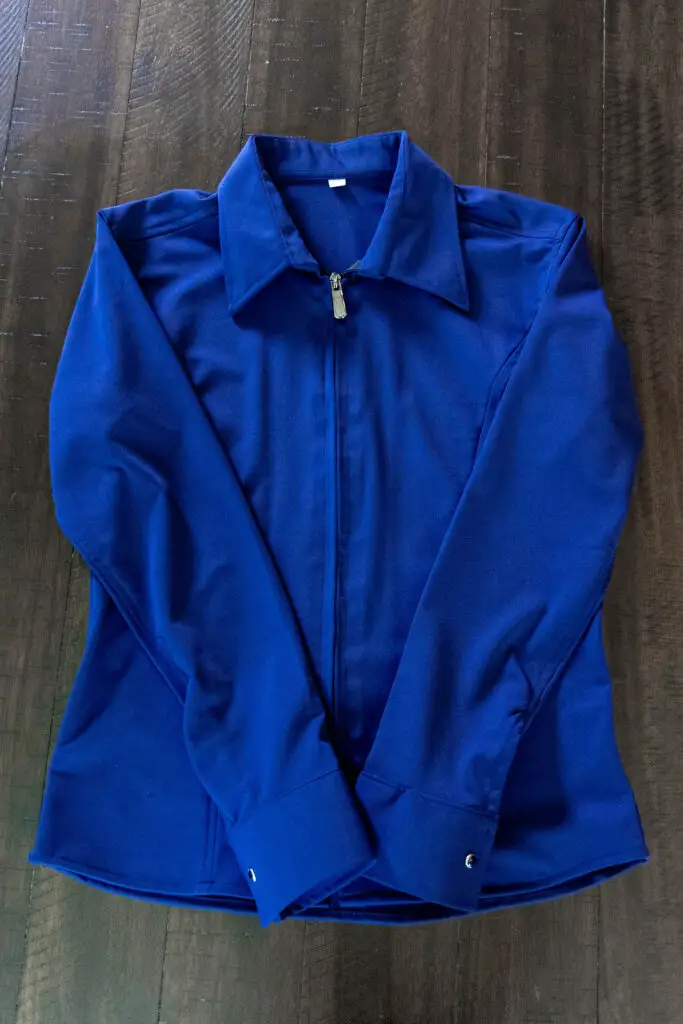 Navy Shirt & Pad Combo – $150
Women's small navy zip up shirt and Glitzy Glamour pad listed above combination.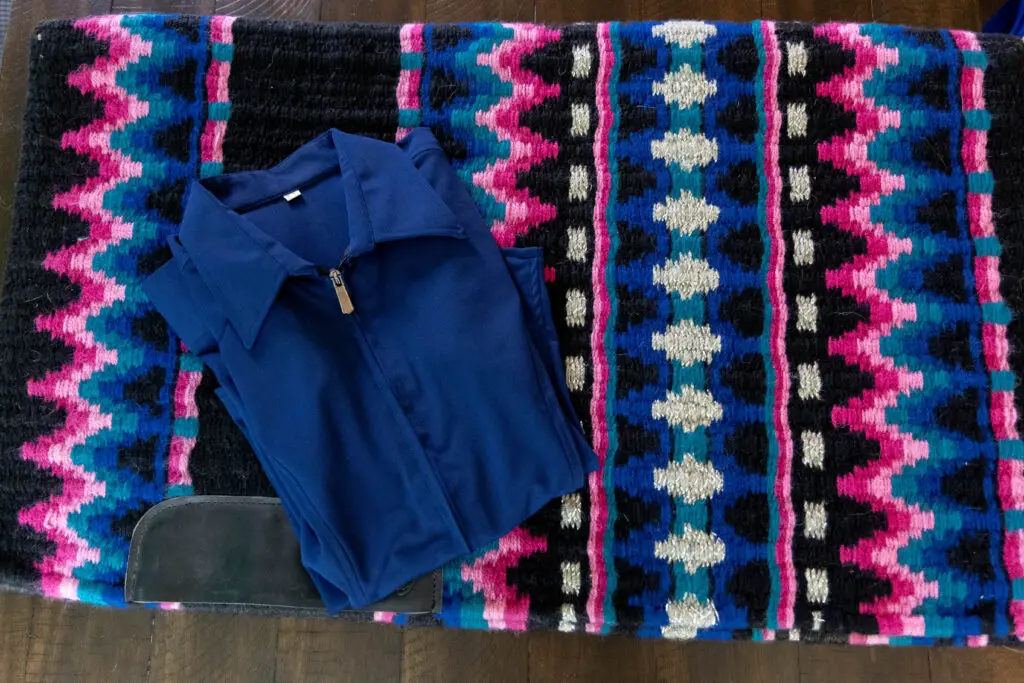 CR Ranchwear Shirt XXS – $50
Used, raspberry colored shirt made by CR Ranchwear. Italian cotton with rhinestones.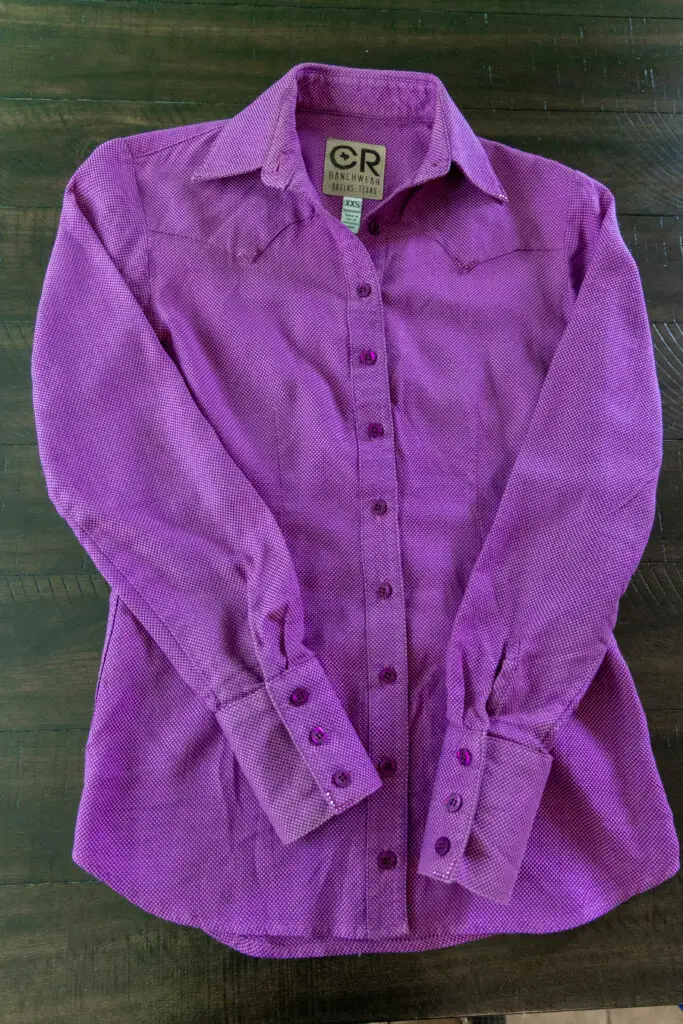 Cruel Girl Youth Shirt – $25
New girls size 4/5 purple shirt with flowers. Snaps are pink rhinestone.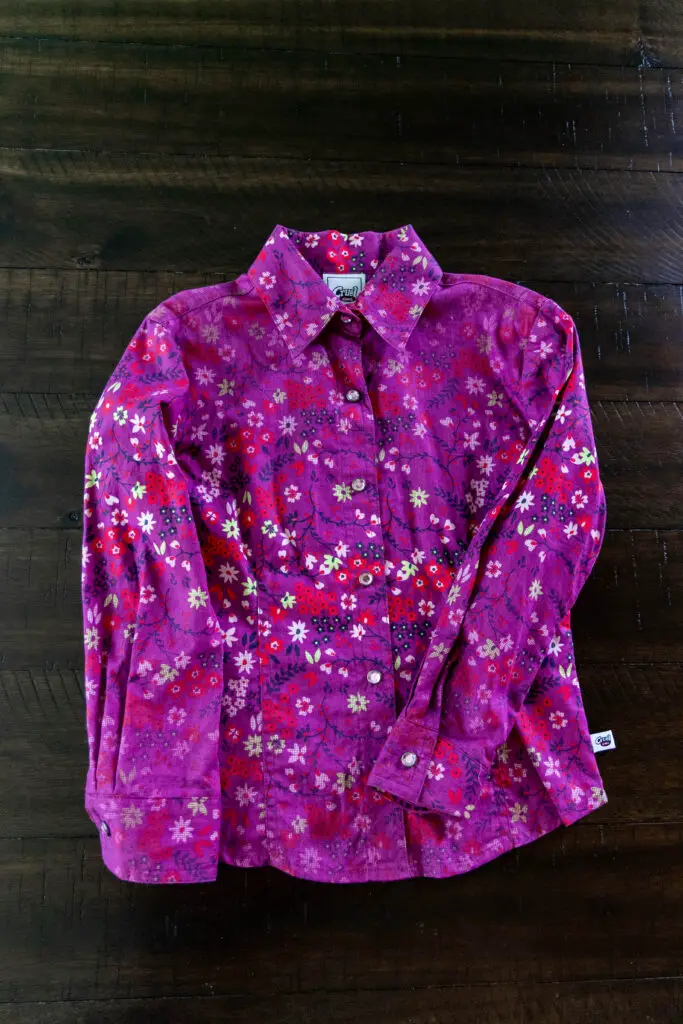 Tuff Rider Youth Hunt Coat – $30
New with tags, size 6 youth, navy hunt coat by Tuff Rider.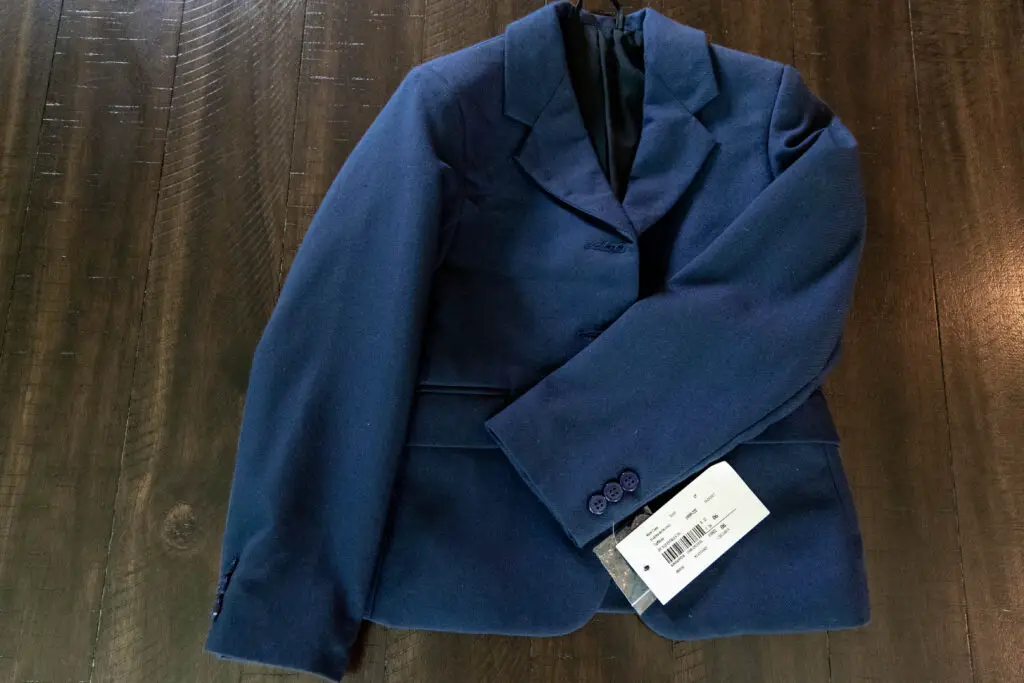 Tack
None at this time, more coming soon!