Blogging….what does that even mean? Or maybe you heard blogging was dead in 2022? Wrong! Let's start with the basics. A blog is a website the provides content in a specific niche for readers to read about. Most of the websites we visit on a daily basis whether it be looking for recipes, outfits, the latest trends, gossip, sports, tutorials, product reviews, parenting, hobbies, etc. are blogs!
Of course, there are online stores and news organizations and magazines online too. However, anytime you're scrolling through Pinterest and find a recipe you want to make, you're landing on a blog. Looking up photography tips to up your Instagram game? You're probably on a blog.
So, if you're looking for a way to turn your love for horses into a side hustle, creative outlet or full time gig, consider starting a blog! What are the perks? Well, here's a huge one, the overhead is very small compared to most horse related businesses.
You can start a blog for very little money! You can create content about something you're passionate about and make money from it! Horses are already on your brain anyway, so why not share your advice, tips, humor, entertainment, training methods etc. on the web?
If you're interested in creating your own horsey haven website, check out these tips to help you get started!
This post may contain affiliate links which means that I may earn a small commission at no extra cost to you. As an Amazon Associate I earn from qualifying purchases.
Choose The Right Horse Related Niche
The horse industry is broad! The range of disciplines is wide, the number of breeds of horses is large and the variation in people's interests is infinite! That said, blogging about horses in general may be too competitive. As you can see from the chart below, the horse industry is enormous.
Here are some stats about the popularity of horses in the United States:
| | |
| --- | --- |
| # Of Horses In The US | 9.2 Million |
| # Of Horse Owners In The US | 2 Million |
| Size Of The Horse Industry In The US | $122 Billion |
| # Of People Employed By The Horse Industry In The US | 1.74 Million |
| # Of Households That Own A Horse In The US | 1.6 Million |
Horse Popularity In The United States
If you're a competitive rider write about topics related to your discipline and specific to the care you provide your horses based on their work. If you run a horse rescue operation, talk about how horses end up in rescues in the first place. Give advice on preparing to adopt a horse that was rescued or even how to treat scratches or help a horse gain weight.
The topics you could write about are endless, so start small and keep your content specific to your niche. Once your site grows and you have an audience or you've covered every topic in your segment of horses, you can always branch out.
You will need to write some general articles that can attract non equestrian horse enthusiasts to your site, so keep this in mind as well. More about this later.
Pick The Right Name For Your Blog
Choose a name for your blog that sounds catchy, is easy to remember, let's people know the content is horse related but isn't cliché. There are lots of cliché names out there, so if you're thinking of one it's probably taken anyway. Be original, but also let readers know what to expect.
Start by brainstorming and make a list of every name you think of. Even if you think one of the names won't work or you may not like it, write it down anyway.
Once you have a list, you'll need to check to see which names are available to purchase a domain name. You will need to check various social media platforms at the same time to see if the name is taken. If your top 3 names are taken, keep brainstorming and try to think outside the box. If the domain name is available but the name is taken on YouTube, your best be is to choose a different name.
You might be saying to yourself, but I don't want to be on YouTube. That's fine, but if you change your mind later, you'll regret not choosing a name that is available across platforms.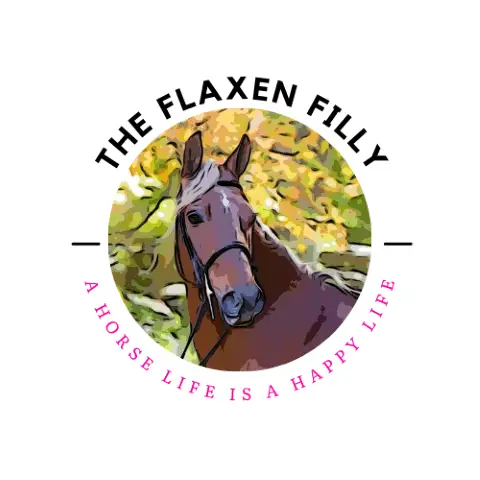 Take A Blogging Course
Next, research and take a blogging course. You might be thinking, there is lots of free information on YouTube and on other Blogs about how to start a blog. And, you may have experience with Social Media or be somewhat tech savvy and a good writer. So why would you need a blogging course?
Well, I tried piecing together free information for the first year, not only is it difficult to find information, some of the advice is not so great. Secondly, when you piece together information, you have no system, no strategy and the result is hardly any growth.
It's not as simple as posting content and sharing it to your Facebook page for your friends and family to read. Plus being a good writer, does not make you a good blogger, your writing needs to keep the reader in mind as well as SEO. Scroll down to read more about SEO later in this article.
If there's one thing I would have done differently, if I had known what I know now, I would have taken a blogging course. I wish I had taken a course before I even wrote my first article! It would have saved me a lot of unnecessary work if I had done a better job at the beginning, if I had known how.
I am currently an Income School Project 24 member, I'm about 7 months into the 24 month program. And I can tell you from first hand experience, the very first day I bought the course and started poking around I knew it was worth it. Not only have I made significant progress since I started the course, I have learned more than I even thought was possible.
The thing with trying something new is, you don't know what you don't know. Taking a good quality course will you help you learn what you need to learn about and define your goals. It will also give you the tools to actually meet your milestones and make progress.
To be honest with you, I am not far enough along to tell you if my blog will be successful. What I can tell you is, on my own, I was earning less than a dollar per month on my site. Last month, April 2022 I had my first double digit and highest earning month. I earned $25.16! Now, I realize this is not enough to live on, but it's about making progress. I made more money last month than I made my entire first year of blogging. Blogging is a marathon not a sprint and there is no quick fix. As I continue to progress, I will update this article!
Plus, as a member of Project 24 you get access to lots of other resources in addition to the blogging course, like the Project 24 community, YouTube course, Marketing courses, the Acabado Theme etc.
Now that I've lectured you for five paragraphs, check out Income School here. No, this is not an affiliate link…yet. But hopefully it will be soon! And when it is, I'll update this article!
Set Up Hosting
Hosting is important for your website and there are a few reasons I chose Bluehost when I set up my website. Not only did I setup hosting through Bluehost, I also bought my domain name TheFlaxenFilly.com through Bluehost as well.
If you're a brand new blogger, you haven't made any money yet. And if you're like me you are hesitant to spend money too! Bluehost is super affordable! Bluehost is one of the most inexpensive options for hosting but they do a great job.
I've had to contact Bluehost for assistance a couple of times and their customer service is great. They respond quickly and they are very helpful. Each time I've contacted them I've been very happy with the resolution and the timing of the resolution.
Install WordPress & Choose A Theme
You'll need to set up your blog on a self hosted website using WordPress.
Yes, there are other blogging platforms but once you start your blog it will grow. When you decide to turn it into a business you'll then need to move your site onto WordPress. Save yourself the headache and just start by using WordPress now.
While you will need to pay for your domain name and hosting, WordPress itself is free. It's also capable of managing many different types of websites and is SEO friendly.
Once you have installed WordPress you'll need a theme to use. My website currently runs on Acabado but there are lots of free and inexpensive themes available. Find one that suits your needs and start setting it up.
Learn About SEO
So, you've probably heard about SEO a few times by now if you're considering blogging. And, I've even mentioned it a couple of times in this post already. SEO stands for Search Engine Optimization. Basically, your content needs to be able to be found by Google so that readers will come to your website. By optimizing your site, you are making sure your content is searchable.
There are many courses, YouTube videos, articles and more about SEO on the web. It's a complicated topic because while there are lots of experts out there, Google can and will update and change their algorithm at any time.
As you learn about and research SEO you'll learn about researching keywords, you'll need to find keywords that people are actually searching for but that aren't so competitive that your article won't rank on Google. Some of the keywords you may want to target might be oversaturated by larger brands with more domain authority. So, you may need to write about a subtopic of that keyword instead. There are other factors you'll need to consider when it comes to SEO as well, such as the quality of your content and your site speed.
This is why I recommended taking a blogging course earlier in this post. There is so much information available but developing a strategy on your own is tough.
Write Helpful Content & Lots Of It!
Helpful content, that's right, not a journal. Your blog should not be a journal of your personal life. However, you can use your personal life experience to to write articles that will help other people. If you want to tell a story about something that happened in your life, figure out how it can provide value to others. At the end of the day, if you're not adding value for your readers, they won't read your posts.
When it comes to the quality of your content and what Google considers good content, just remember E.A.T. E.AT. stands for Expertise, Authoritative and Trustworthy content. Now, you don't need to be an expert in a particular field to write content that is trustworthy or shows your expertise. What you do need to do, is research your topic thoroughly to provide helpful, correct and complete information to your readers. Expertise can also come from your personal experience.
For example if you are a barn owner and you're writing a stable or farm management blog you can talk about tried and true methods that have worked in your barn. You can give advice on managing horse care needs for a variety of horses, dealing with a wide range of customers and personality types as well as things like your favorite fencing products and supplements.
Create A Pinterest Business Account
One of the best ways to get traffic to a brand new blog is to use Pinterest. The difference between Pinterest and other Social Media platforms is that Pinterest isn't really a social media platform. It does have some social media components like comments and reactions that allow you to engage with your audience.
However, Pinterest is really a visual search engine where users are looking for inspiration. Pinterest makes it possible for users to find content they're interested in and then click on a pin to go to the creator's website. Here's an example of one of my pins.
Think of Pinterest as a hybrid between social media and a search engine and post content that is meaningful and inspirational to your audience. You'll want to publish multiple pins for each of your blog posts with different images and a catchy title. Here's a pro tip about Pinterest that I did not know at the beginning of my blogging journey. Do keyword research on Pinterest to help you optimize your Pin title, the text overlay on your Pin image and the text in your Pin description. Treat Pinterest Pins just like you would blog content for Google.
And, I've also learned that while some keywords may be too competitive on Google for my article to rank at the top, on Pinterest it ranks at the top and I get tons of traffic to those articles. For example, I have an article about how to clean your horse's stall. On Google it doesn't even rank on the first page because that keyword is too competitive. However, on Pinterest it gets a ton of views and outbound clicks to my site and is my best performing article due to Pinterest.
It's important to set up a business account on Pinterest so that you can review and track your analytics and have access to creator features. You will also need to connect your account to your domain so that you can see how much traffic visits your website from Pinterest and to show that you own the content.
Create Other Social Media Accounts
Next, you'll also need to create social media accounts on a variety of other platforms with your blog name. While you may not choose to focus on these platforms at the start you'll want to reserve the names. You should try to post on other platforms in an effort to be omnipresent. However, it does not need to be your main focus.
Your main focus should be on creating valuable content that will rank on Google and on creating a robust Pinterest account. But, if you can spare any extra time you can also post on Facebook, Instagram, Twitter and Youtube.
Sounds like a lot to manage right? Which leads me to the next point.
Join Tailwind
Using a tool like Tailwind will make your life much easier! Tailwind is a scheduling app that can post content to multiple platforms for you. That means you can create Pinterest pins and social media posts in batches, upload them to Tailwind and schedule them out in the future.
Automated scheduling will help you be far more efficient and make it easier to manage all the tasks we've covered thus far. I was hesitant to purchase a paid tool when I first started out because my blog wasn't making money yet. And, I thought, well I can just do it all manually. That was fine when I had 10 posts, but when you start creating more content, it's too much to do manually.
Speaking of manual pinning and posting, if you do manually Pin on Pinterest, which you should sometimes, you can use the Tailwind browser extension to schedule those pins. You can manually publish the first pin and then automate scheduling to additional Pinterest Boards.
Tailwind has saved me hours per week of manually posting content! And I should mention, there are other tools out there but I haven't used or tried them yet. Tailwind is Pinterest approved so it's the only tool I considered when I first started using it. So far, I haven't felt the need for another solution.
Plus, Tailwind offers analytics as well to help you grow your audience!
Monetize Your Site
So, how do blogs make money anyway? Well there are many ways to make money with a blog. Here are some popular methods.
Ads: One of the most common methods of monetizing the traffic on your site is through ads. You can start with using Google AdSense or choose not to have ads on your site at the beginning at all. Once you have enough traffic and enough posts on your site you can use a company like Ezoic, which is what I use. You'll get paid for the ad impressions or views when readers are on your site.
Affiliate Marketing: The next most common way to monetize your site is through affiliate marketing. If there is a product or service you like and use you can recommend these products to your users. You'll need to apply to an affiliate network such as Share A Sale, Amazon Associates, CJ or other network or you can apply directly through some brands. You'll be given a trackable link for your readers to click in order to purchase products and then you'll make commission on the sales at no extra cost to your readers. Once you have affiliate links you can place them in your articles when they are relevant to your readers.
You can also write product reviews, gift guides, buyer's guides etc. and include links to the products you discuss in your article. Here are some examples of posts like this on my site.
33 Essential Supplies To Buy For Your First Horse
StripHair Gentle Groomer For Horses Review
What To Get Your Horse Trainer For Christmas
There are other ways to make money with blogging which I'll list below. But, I have not personally tried or implemented any of these options yet.
Digital Products
Courses
Consultations
Merch
Sponsored Content
I hope you found this article helpful! If you did, please share it! And, if you decide to start a horse blog, please send it to me, I'd love to check it out!