You love your horse, you want him to be happy, healthy and safe! Use this guide to help you choose a boarding barn that's right for you!
Written in collaboration with Brooke Waldron of Stepping Stone Ranch.
This post may contain affiliate links which means that I may earn a small commission at no extra cost to you. As an Amazon Associate I earn from qualifying purchases.
Knowing What To Look For In A Boarding Barn
When evaluating a home for your horse, there are undoubtedly endless ways to classify different boarding facilities based on price, location, and the amenities offered.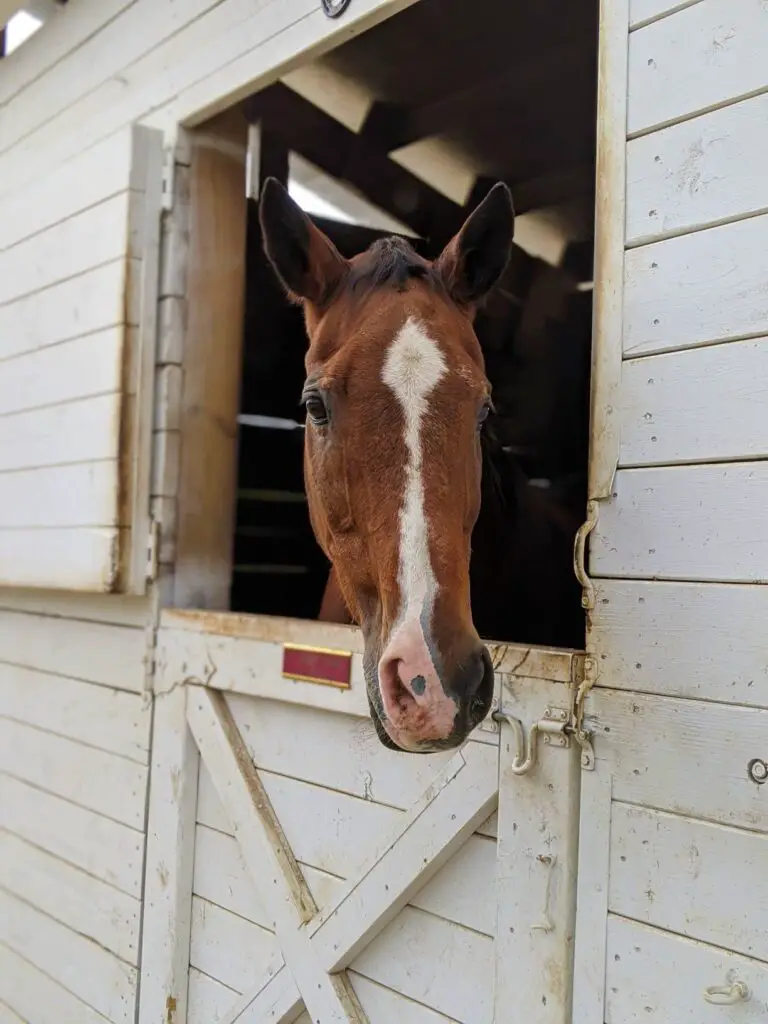 Avoid Bargain Hunting
The average consumer wants to find a "deal" and when it comes to horses, that mentality is one you should leave at the door. You can choose a boarding barn that helps you stay within your budget while making your horse a priority.
Understanding the personality quirks and management level of your horse will help find a boarding facility that matches your needs.
It All Boils Down To Experience
The first questions you'll want to ask when visiting farms are: How long has your farm been in business, and how many years of experience does your barn manager have?
As with any career, exposure builds experience. Choosing a beautiful facility with a barn owner that has limited experience in Equine Science, Husbandry or Management could spell disaster for your horse.  
Common horse-related ailments, if left unnoticed, can become serious and often fatal if ignored. If your barn manager is novice, this is important to be aware of before you choose a boarding barn.
Even if you consider yourself knowledgeable, having an expert available to help with first-aid care or assist in an emergency before a vet arrives can be life saving.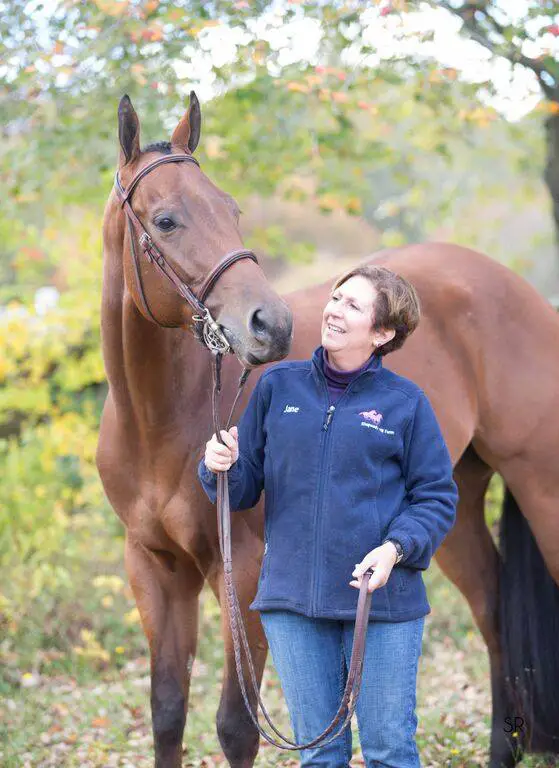 Evaluate Your Horse
Think About Your Horse's Personality, Maintenance and Vices
Does your horse have a tendency to be nervous or are they relaxed? Is your horse easy to handle and polite? How well does your horse get along with other horses?
If your horse cribs, chews, digs or paces you will want to be up front about these issues and how you manage them. The barn owner may be able to help improve these issues. Before you choose a boarding barn you should know, some farms will not allow horses with these vices. If you're dishonest about them from the start they will end up asking you to leave.
Most often, you will be expected to repair damage your horse causes or incur expenses. It is not the responsibility of the farm to cover these extra fees and are not included in your general full board price.
Is your horse an easy or hard keeper? What are their eating habits? If you have special feed schedule requirements or special diet needs you may be charged an additional fee.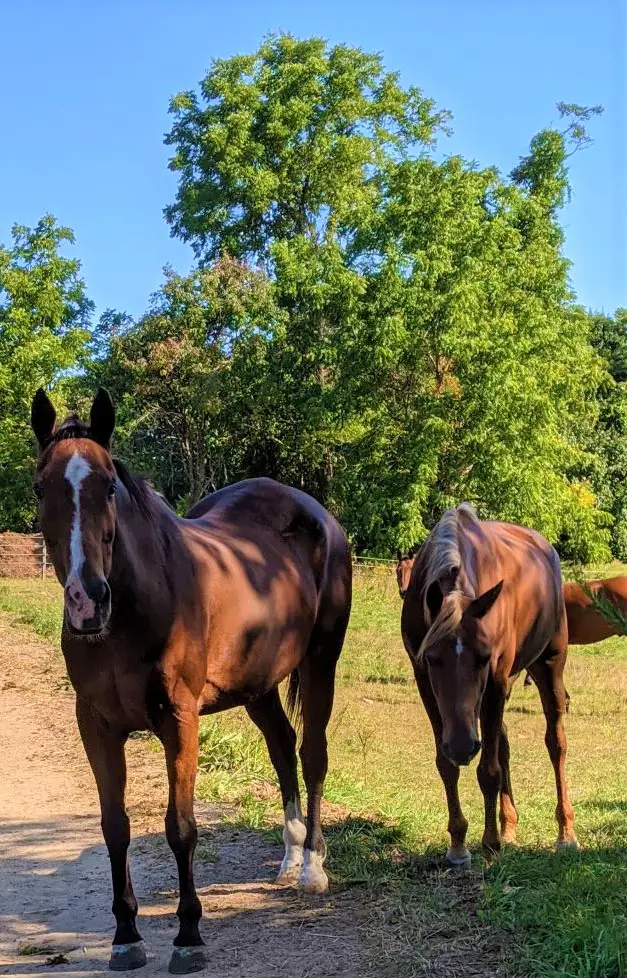 When Choosing A Boarding Barn Consider Your Horse's Turn-out Needs
Is turnout important to you? Do you want individual or group turnout? Is your horse an escape artist? Are they assertive with other horses?
You'll need to ensure the turn-out  set up at the facility you are considering can accommodate your horse's needs. If a property has more horses than space, that could result in limited capacity for turn-out.
Alternatively, if your horse digs, paces the fences, or pushes on gates, the barn manager will likely need to turn your horse out in an environment that will contain him best and keep safety a priority. 
An Owner's Perspective On Choosing A Boarding Barn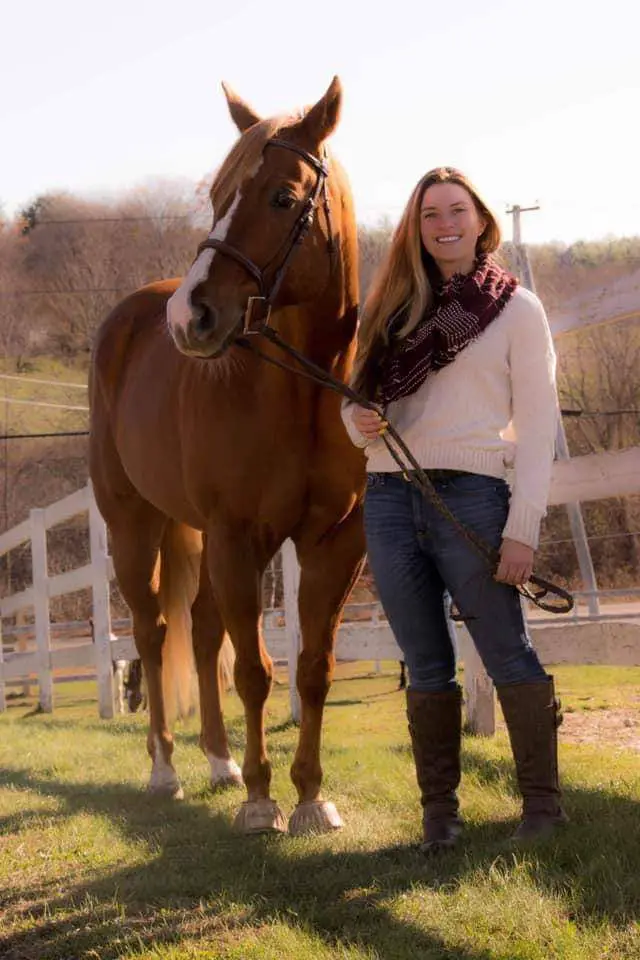 Kendra LeBoeuf is an adult amateur, she's had her gelding Sonny since 2012. They enjoy exploring and learning together whether riding tackless or jumping a 2'3″ course. Sonny also loves to explore the trails and gallop through open fields!
"I'm currently exploring barns and deciding if it would be smart to move Sonny. The key elements I look for when touring a facility are turnout, turnout schedule, type of feed they supply and how many times per day horses are fed. I also want to know who they use for a vet and farrier and if outside trainers, vets and farriers are permitted.
Sonny has been in a herd for the last few years and I worry he would become depressed if he was turned out alone. I am also concerned that if he was turned out with only one other horse he may become herd bound. Type of feed and feed schedule are highly important to me since Sonny is a hard-keeper. He needs to have hay at least three times per day and a high quality grain is a must."
Evaluate Your Needs and Lifestyle
How busy are you?
Are you a busy entrepreneur or corporate jetsetter? Do you have kids and a family to take care of? Think about how much time you have available during the week.
How much time do you spend at the barn each week? How many horses do you have? What is your budget? Your lifestyle and budget will play a large role in determining which board option is right for you.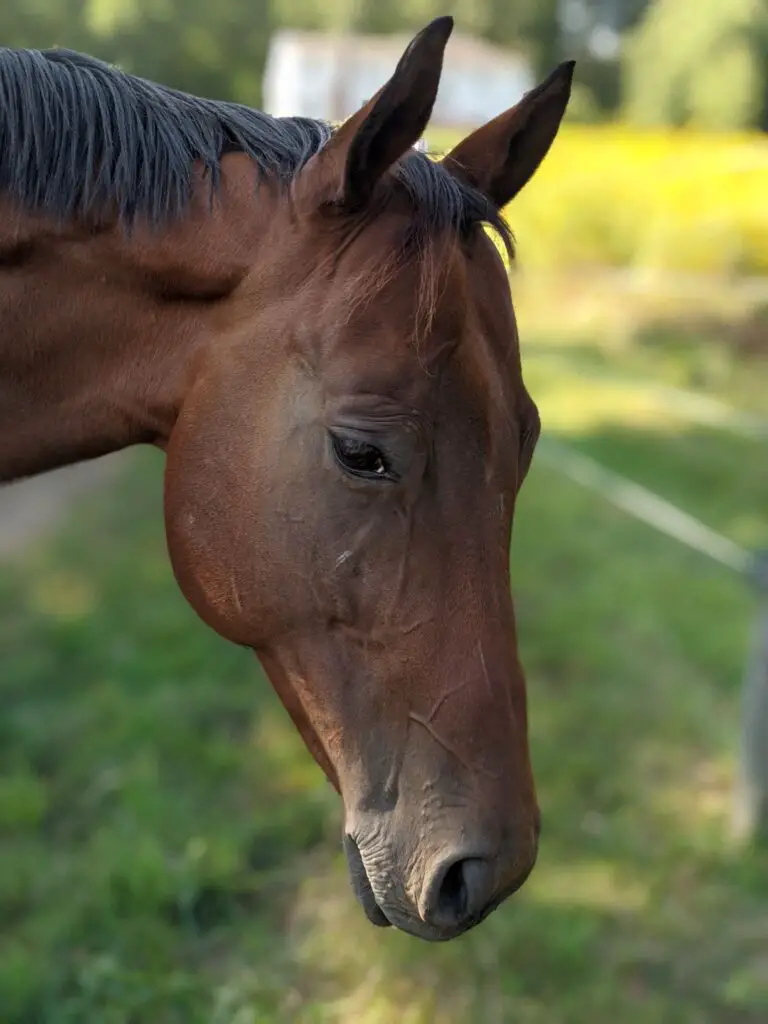 What Type Of Barn Atmosphere Suits You?
Will you be happy at a busy lesson barn or would a quiet adult only facility suit you better? Some farms may only provide facility tours during quiet hours when staff is available. Ask if you can drop by during a high traffic time to get a sense of the atmosphere.
What Type Of Riding Do You Do?
Do you need an indoor arena, an outdoor arena or neither? If you like to trail ride, are there trails close by or directly accessible from the property? Does the farm allow for night time riding? Do you ride for pleasure or competitively? Make sure you are clear on the barn rules regarding times you can ride and where on the property you can ride.
Do you need an instructor or trainer on site? Here's a guide to choosing a riding instructor which will help when evaluating boarding facilities that have lessons available.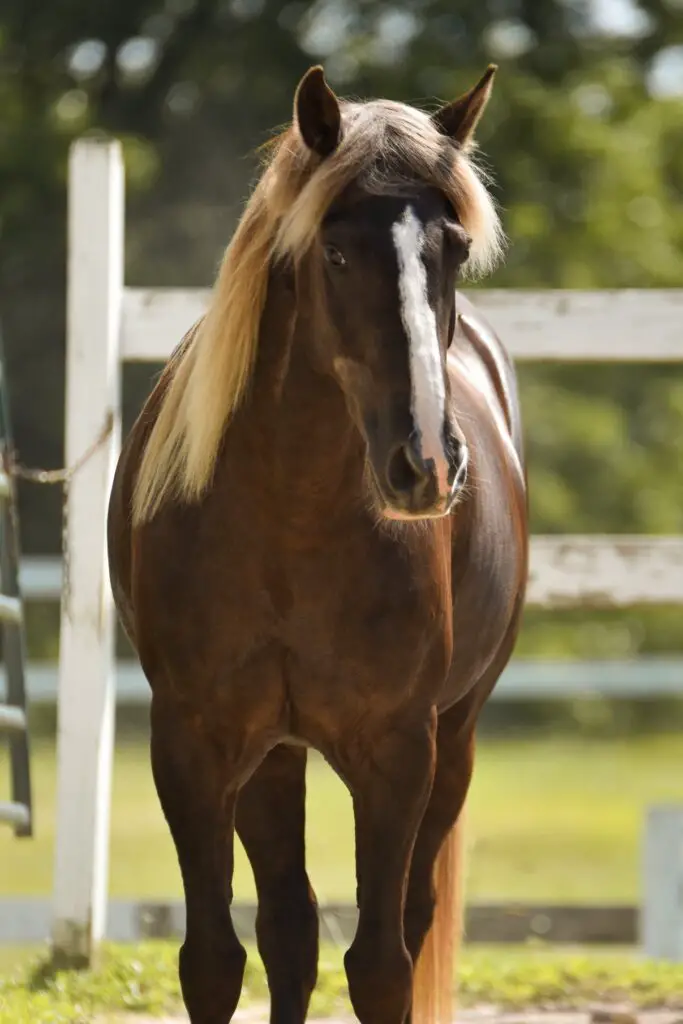 Is The Barn Family Friendly?
Will your children be allowed at the barn? If you have kids you'll want to find a family friendly facility. However, if not, there are many farms that are adults only so keep this in mind if you're looking for a quiet atmosphere.
Communication Is Key. Cliché? Yes, But True!
Frequently, customers have a hard time being honest with what they need, versus what they want. Commonly, owners want to pay the least amount possible for services.
Thus, having good communication with your farm manager is crucial and will ensure happiness for you and your horse!
It is important to remember that a Boarding Barn is a business and is reliant on respecting shared spaces. Reputable boarding businesses will have a contract and outline the barn rules and expectations.
These rules will likely range from safety to restrictions on barn hours or riding rules. A healthy rapport with your barn owner will depend on mutual respect not only with the barn owner, but also among other boarders. Remember to be courteous to other boarders, and you may even develop long term friendships!
Making The Final Decision
Horse ownership is a rewarding journey, finding the right barn to entrust your horse with will give you the peace of mind to know your best friend is safe, healthy and happy!
Now that you have the tools to help you choose a boarding barn that's right for you, download this checklist to help you decide!
And, if you're still on the fence about changing barns, check out this guest post written for savvyhorsewoman.com.
How To Know When It's Time To Change Barns
You can also check out this book from Amazon: 157 Questions To Ask When Looking For the Right Horse Boarding Stable: The horse owner's guide to finding the best stable for you and your horse
About Co-Author Brooke Waldron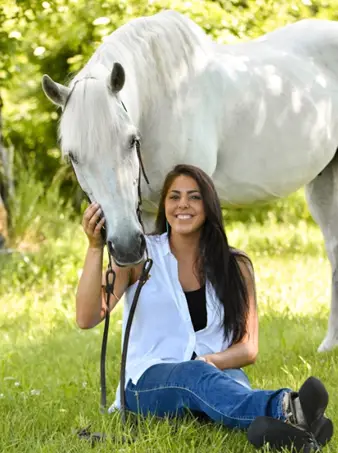 Brooke Waldron is a third-generation horse professional with a family history of riders. Born into the industry, her mother has a riding career spanning 45 years and managed barns for 30+ years. Brooke has been employed by multiple USDF, AQHA Congress and World level trainers and has coached riders at local, regional, and national level shows. 
"I was raised in the business, not on fancy horses, and this lifestyle demands passion and dedication to be successful. I have had the unique opportunity to learn from different trainers and countless horses. My parents bought a 3-year-old gelding from a livestock auction for $600.00 and gave him to me 20 years ago. He was a young screwball but taught me invaluable life lessons and above all was patience! Shoshone is my best pal, enjoying his senior years now, he laid my foundation as a young rider. As an adult, I love watching new riders develop partnerships, horses are the best teachers, and we are never done learning!"
I hope you found this article helpful! If you did, please share it!
Check out these related articles!
The Complete Guide To Horse Boarding Options
How To Care For Your Horse: Daily Checklist