Thinking about buying your first horse? It's an exciting time! I've put together a few articles to help you find and choose the right horse and to determine if you're ready. In the mean time, here's the story of my first horse, Image. Unfortunately, we lost Image at the beginning of 2021 just shy of his 29th birthday. We had him for 24 years and I can't imagine my life without him. There's is nothing quite like the love between a person and their horse.
Related Articles About Horse Ownership
How To Know If You're Ready To Buy A Horse
What You Need To Know When Buying Your First Horse
Essential Supplies You Need To Buy For Your First Horse
How To Care For Your Horse: Daily Checklist
This post may contain affiliate links which means that I may earn a small commission at no extra cost to you. As an Amazon Associate I earn from qualifying purchases.
About My First Horse, Image
Show Name
MD Competition Image
Breed
AQHA (American Quarter Horse)
Gender
Gelding
Date Of Birth
February 1, 1992
Riding Disciplines
Hunter Under Saddle, Western Horsemanship, Showmanship, Trail Riding
Likes
Treats, Kids, Being Groomed, Attention
Dislikes
Dogs, Puddles
Special Talent
Bow and beg for treats!
Image is currently 28 and retired at Rhapsody Hill Farm but is still full of spunk has a huge personality! He is the textbook definition of "In-your-pocket."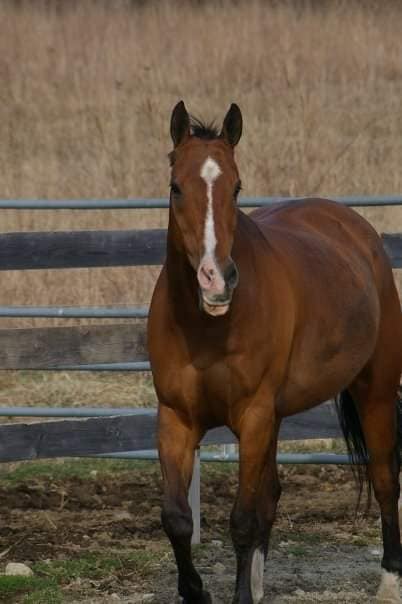 Personality & Quirks
He loves to have his head scratched and is known to rub on anyone who lets him. I don't recommend letting your horse get into this habit. Image is the only one on the farm who gets away with it. He has seniority!
Image's Life With Our Family
We bought Image, my first horse, as a 5 year old back in 1998! He had a huge trot and a GREAT canter! But, he also nipped me the very first time I met him! He is quite the character!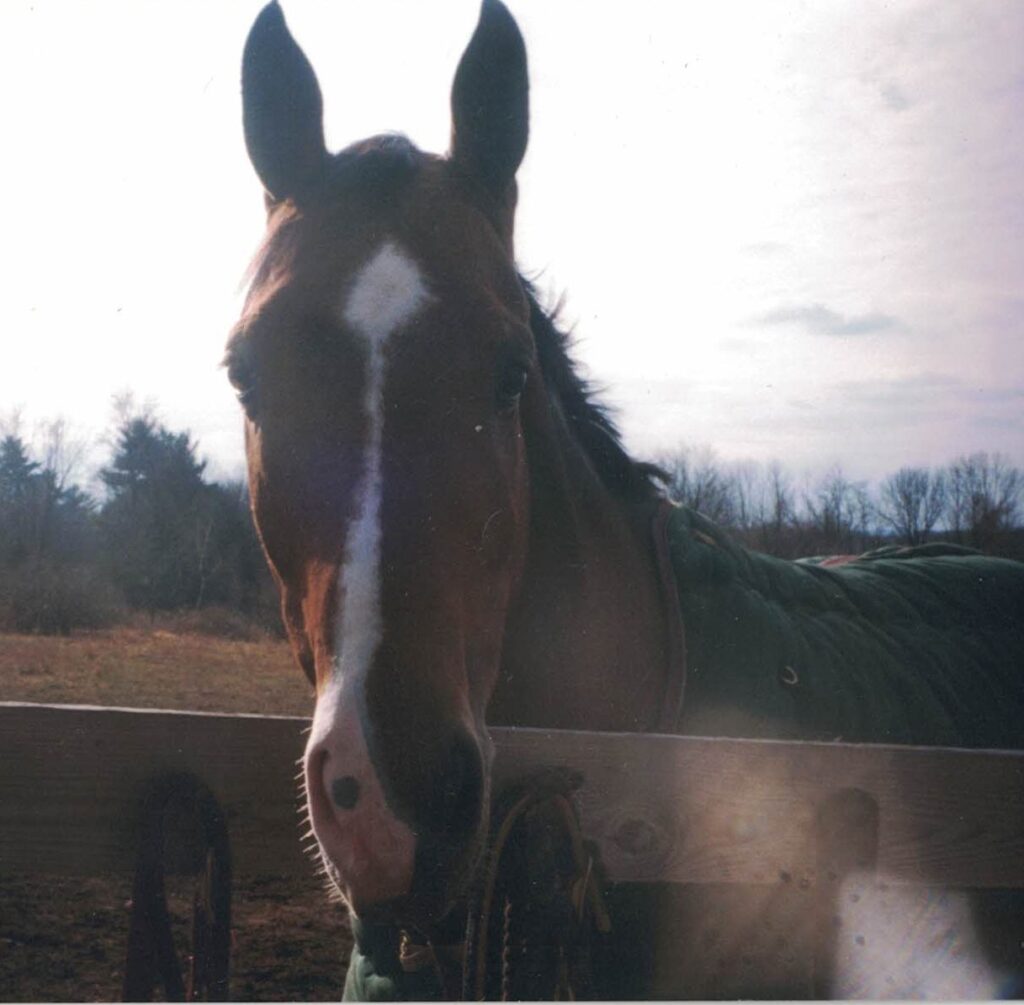 I loved showing him in Hunter Under Saddle and Huntseat Equitation! We even tried our hand in other all-around events such as Western Horsemanship and Western Pleasure. I'll never forget winning our very first class together during our first time out. With his ultra willing personality and constant aim to please he could go to a show one day and turn around and trail ride or hunter pace the next.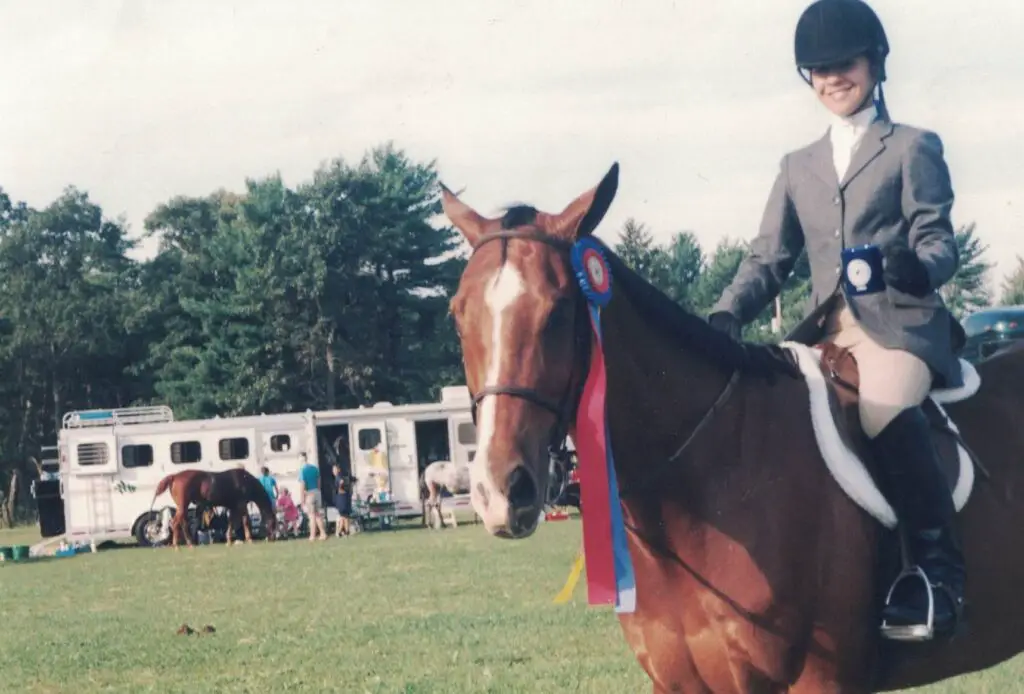 As my sister and I got older and his show career wound down, Image taught many kids to ride and is the barn favorite! I can remember when we bought our second horse, Tattoo, when I was about 16. And, I remember feeling worried, worried that I wouldn't be able to love him as much as Image. Luckily, as it turns out for many of us horse crazy kids like myself and my daughter, there's plenty of love to go around!
Image's Retirement
Image has since fully retired but still loves to give my daughter pony rides! He also loves to play with the kids during the Rhapsody Hill Farm Summer Programs when they learn how to give bathes, groom and ride!