Watching my daughter Brooklyn learn to ride, love and care for horses and turn into an obsessed and horse crazy kid brings me infinite joy! I'm so thankful for my horse Beau (Clu Tardy Too) who has the patience of a saint and has taught many children to sit their first canter over the years. For his story, check out his Horse Spotlight.
This post may contain affiliate links which means that I may earn a small commission at no extra cost to you. As an Amazon Associate I earn from qualifying purchases.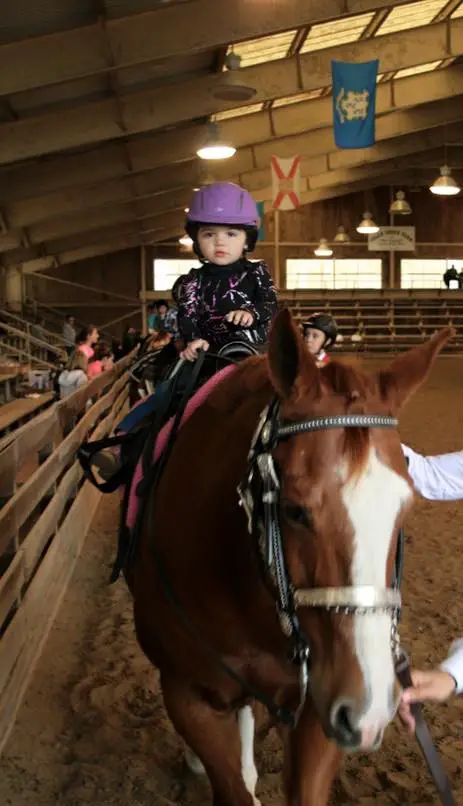 How It All Began
Brooklyn's riding journey began as an infant, she was mesmerized by the horses right from the start. Around the time she was able to walk my mom and I started teaching her to ride. She competed in her first Leadline class with my old gelding, Beau, at two-years old and had a blast! With growing confidence and independence, she continues to practice and has her heart set on showing Walk-Trot next year!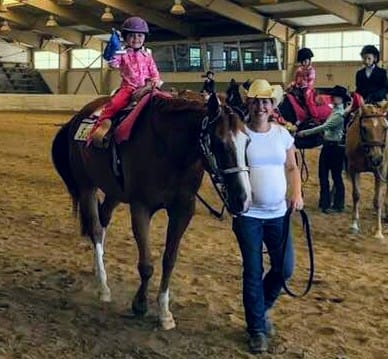 What She's Up To Now
With lots of time spent practicing, this summer at 4 years old, she learned to trot by herself. She was able to participate in the Rhapsody Hill Farm Summer Horsemanship Program with her friends and learned to ride in a group for the first time. Needless to say, she is now the ULITMATE horse crazy kid! Almost daily, she asks to ride and follows up with, "I just love horses so much!"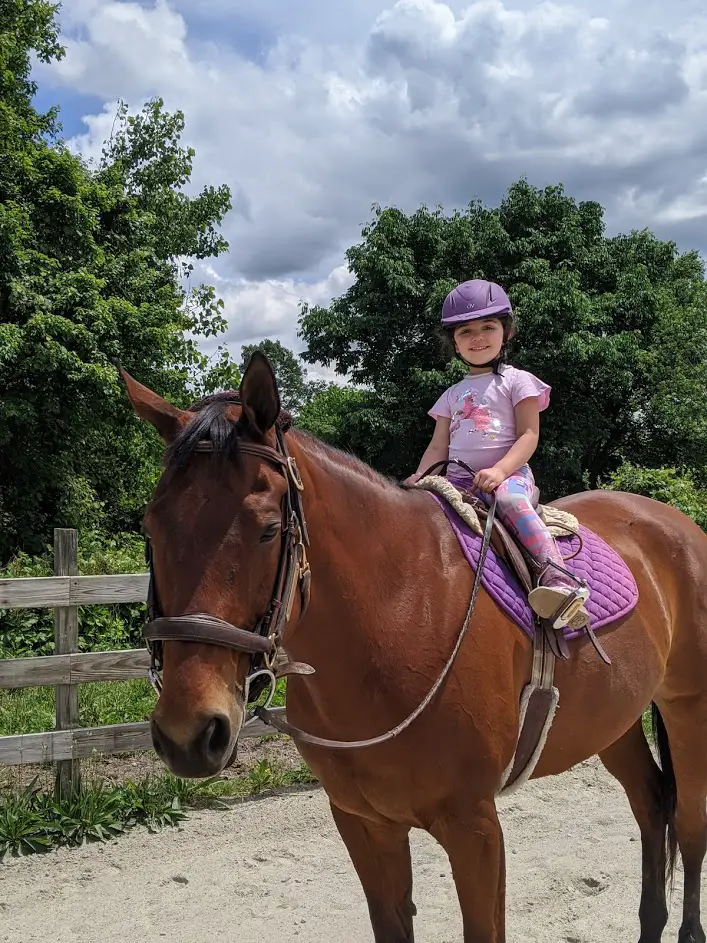 She loves to ride as many different horses in the barn as she can and we are lucky enough to have a couple of trustworthy partners that are not only incredibly broke but also have hearts of gold.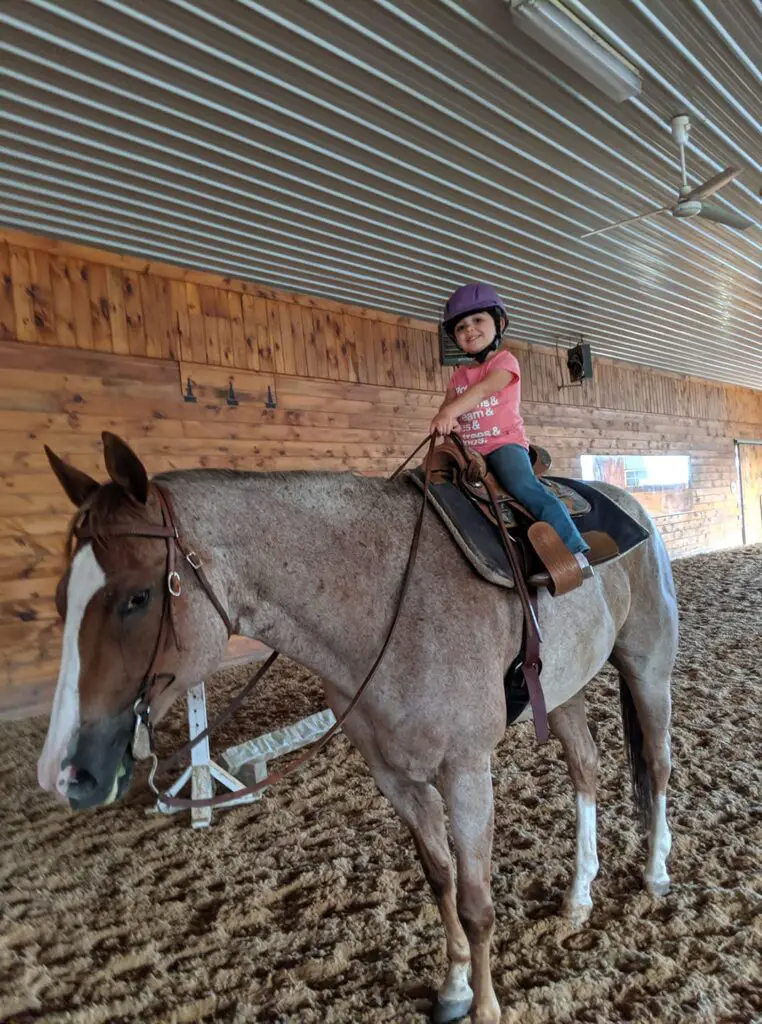 I can't wait to see where this journey takes us! Follow along with us for more updates and milestones along the way!
Check Out These Related Articles
Top 16 Reasons Your Kids Need Horses In Their Life!