If you've been dreaming of quitting your day job in favor if getting more involved in the horse industry, this may be the solution for you! Read on to find out how to start an equine business online! In this interview, Brandy Brown from Brown Acre Designs explains how she designs and sells custom products for equestrians!
About Brown Acre Designs
My name is Brandy Brown and I am a lifelong equestrian. Born into a family of horse trainers, I truly don't know anything other than horses 24/7. I created my business, Brown Acre Designs, to provide high quality custom equestrian products for any horse owner. I specialize in stall signs, custom ornaments, apparel and gifts for horse lovers.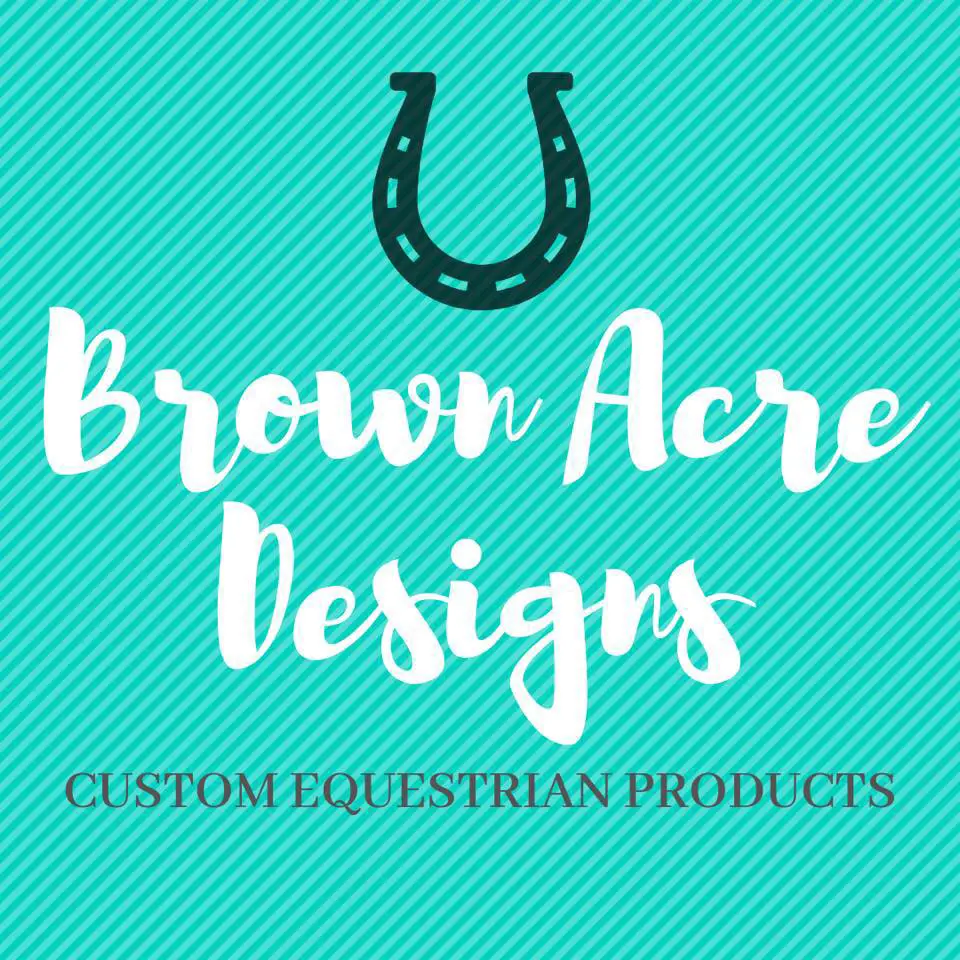 How did you get involved with horses and riding?
I grew up on an 80 acre horse farm with professional horse trainer parents. So, I was on the back of a horse before I could walk.
I do not know anything different than horses being the heartbeat of my life. I learned to ride on a little paint pony named Sugar Cookie and later showed all around APHA and PtHA at the highest level and enjoyed a successful youth and amateur career.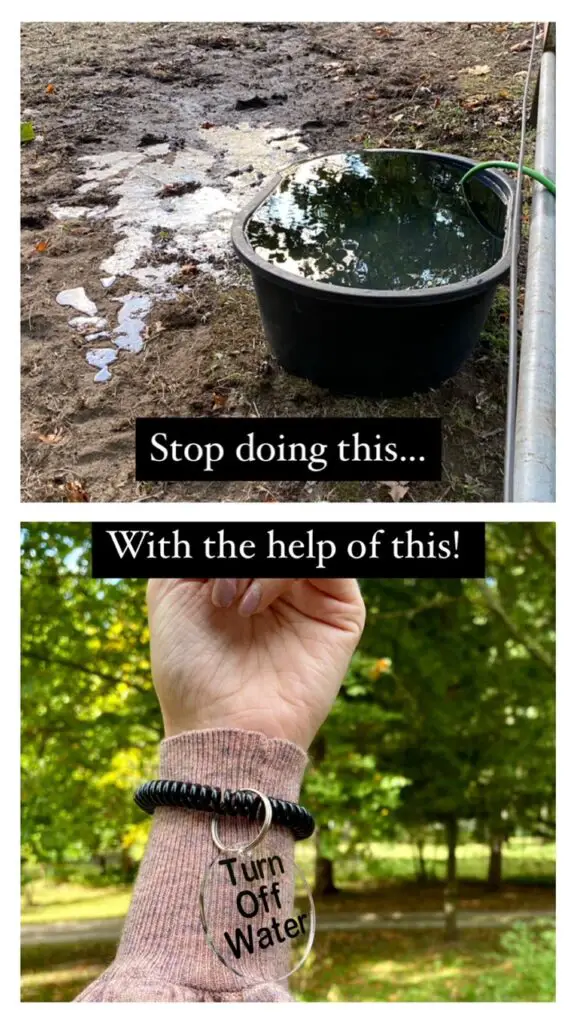 What made you decide to start an equine business designing custom products?
In 2019 while cleaning the barn, I came across a stall sign my parents used in their training program in the 1990's. They were lovely maroon and silver signs with their training logo and each show horse's name that adorned their stalls at shows. I looked up the company and found they were no longer in operation.
Wanting something similar for my own horse, I looked for something on the market today. Unfortunately, I came up totally empty for something like what I had envisioned.
I started experimenting with ideas until I had a similar product to that old one my parents used with a fresh, modern twist and thus Brown Acre Designs was born.
In 2019, we launched our signature "In Case of Emergency" Stall Signs as a stylish way to provide peace of mind while on the road with your horse and over the last two years, have expanded to feature other unique and custom items for horse lovers.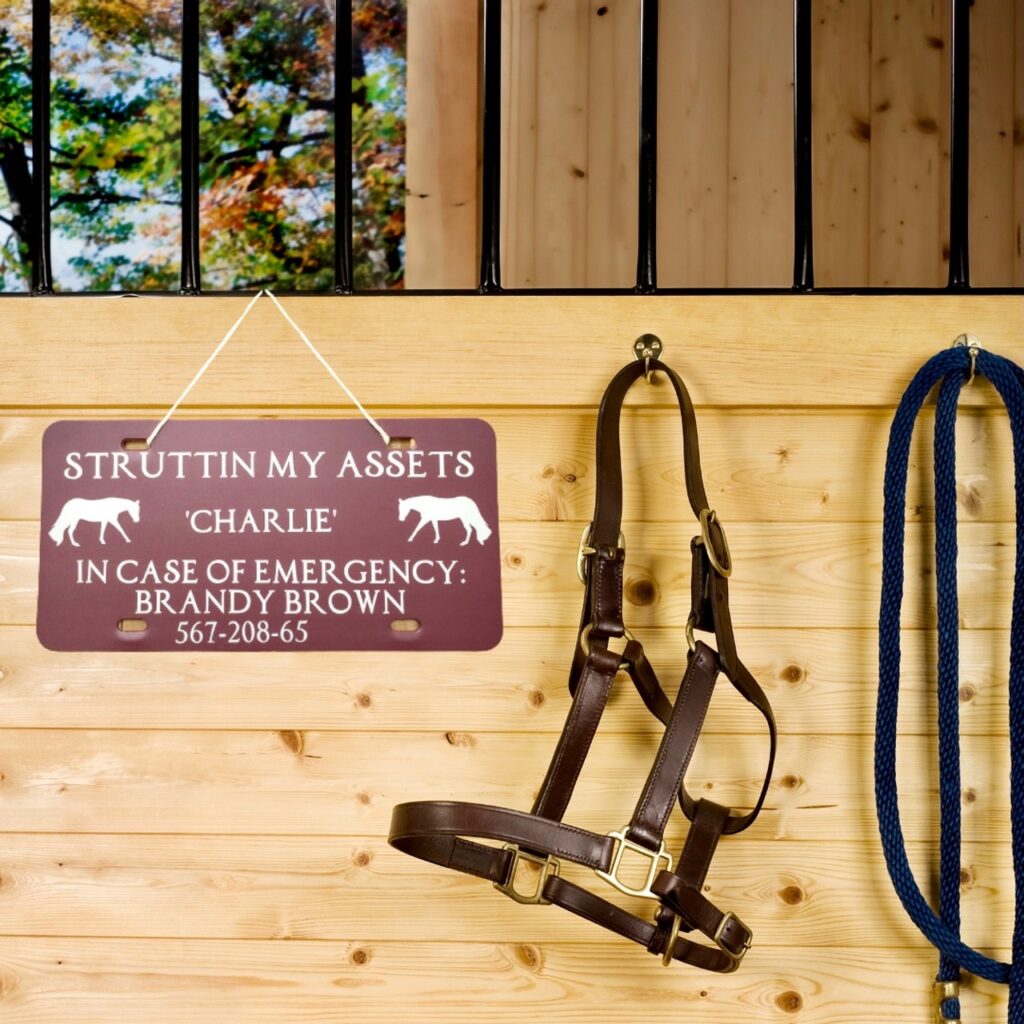 What is your favorite product to design and why?
The custom stall signs. It brings me so much joy to know that I can make something that offers peace of mind to horse owners! And, because of the signs, can potentially offer emergency services to a horse in those occasional emergency situations.
They are so fun to design because they can vary so widely and be so utterly personalized. Just when I think I have seen every combination, I'll receive an order with something fresh and new.
How do you go about designing custom products and where do you draw inspiration from?
I draw inspiration from my own life immersed in the horse industry. I think about what I want to buy and what my friends are interested in.
Also, sometimes I find myself wanting a specific product and am unable to find it so I make it myself and then ultimately offer it in the shop.
My design process is pretty involved. I workshop designs over and over again and send them out to trusted friends for feedback.
Then, I test materials here on my own farm for quality and hardiness before ever offering them for sale.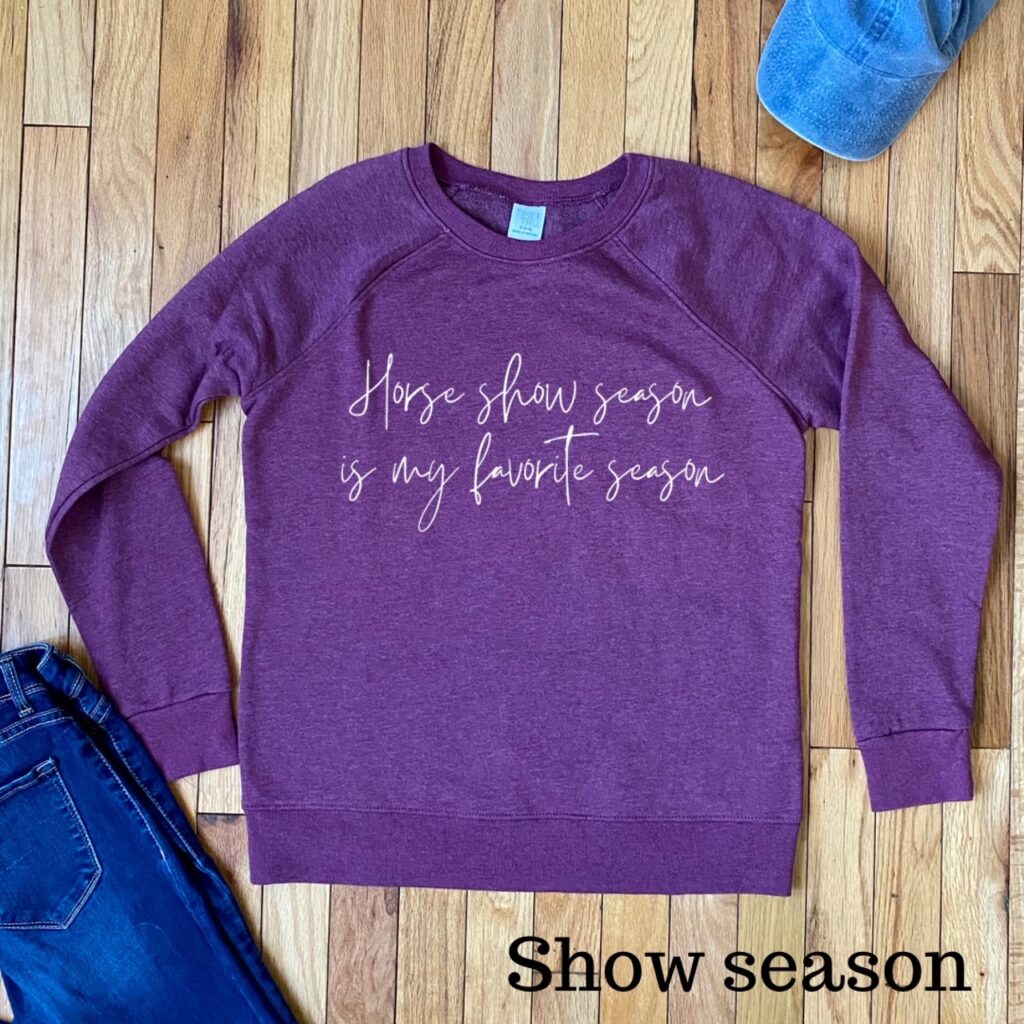 How do you research products to decide if they are a good fit for your business?
I keep a very close eye on what is selling in Facebook groups and what "ISO" posts I see. Social media is a priceless resource as a small business owner.
Then, I spend hours scouring the internet to source quality and reasonably priced products. I am very mindful of the pocketbook of the average horse owner; most of us live this lifestyle out of passion and deep love for the animal and not always with a wallet flush with extra cash.
Thus, I make a very conscious effort to keep my prices very fair, reasonable and attainable to the average horse owner.
What platforms do you use to sell your products?
Social media, Etsy and my personal online store through square.
How has social media impacted the success of your equine business?
ALL outreach and growth that got my business off the ground was via social media. Luckily, I have a very wide range of equestrian friends who helped spread the word of my products. Social media is absolutely invaluable.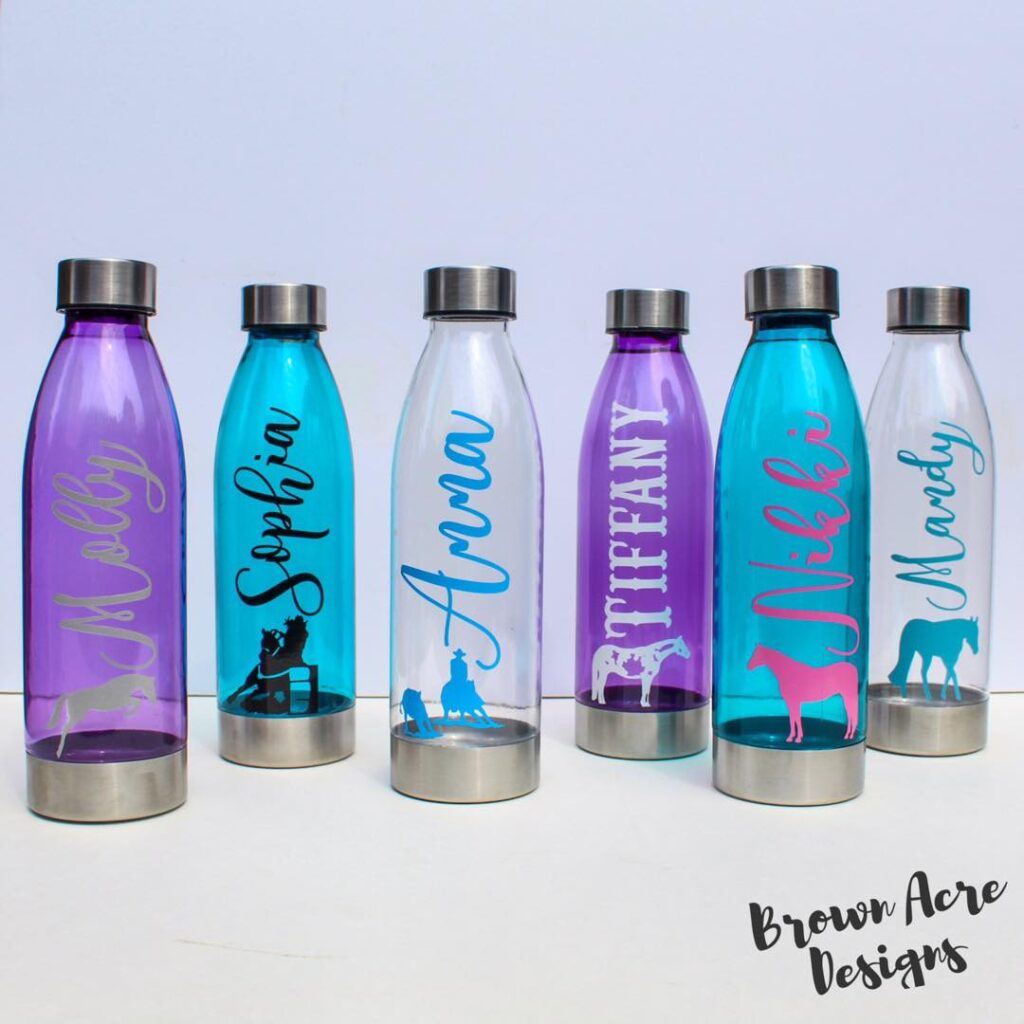 What do you think is the most important aspect of running a successful horse related business?
Understanding your market and your customers intimately. Horse people are a breed of their own and you have to understand and accept that as you craft a business model.
Also, accepting and growing from constructive criticism. If you want to start an equine business and actually be successful, never stop looking to be and do better.
What has been the greatest challenge thus far? How did you overcome it?
Time management.
I work full time and have a farm of my own in addition to my business. I have to be careful to not overload myself so that I can keep up and offer exceptional customer service and quality products.
What advice would you give to other equestrian who want to start an equine business of their own?
Just jump in!
Don't get stuck in the paralysis by analysis stage. Do some research and then get started.
You don't have to have every single thing figured out on day one and you can build and grow in layers. Start with one product maybe, perfect it, get comfortable with that space and then start to add more.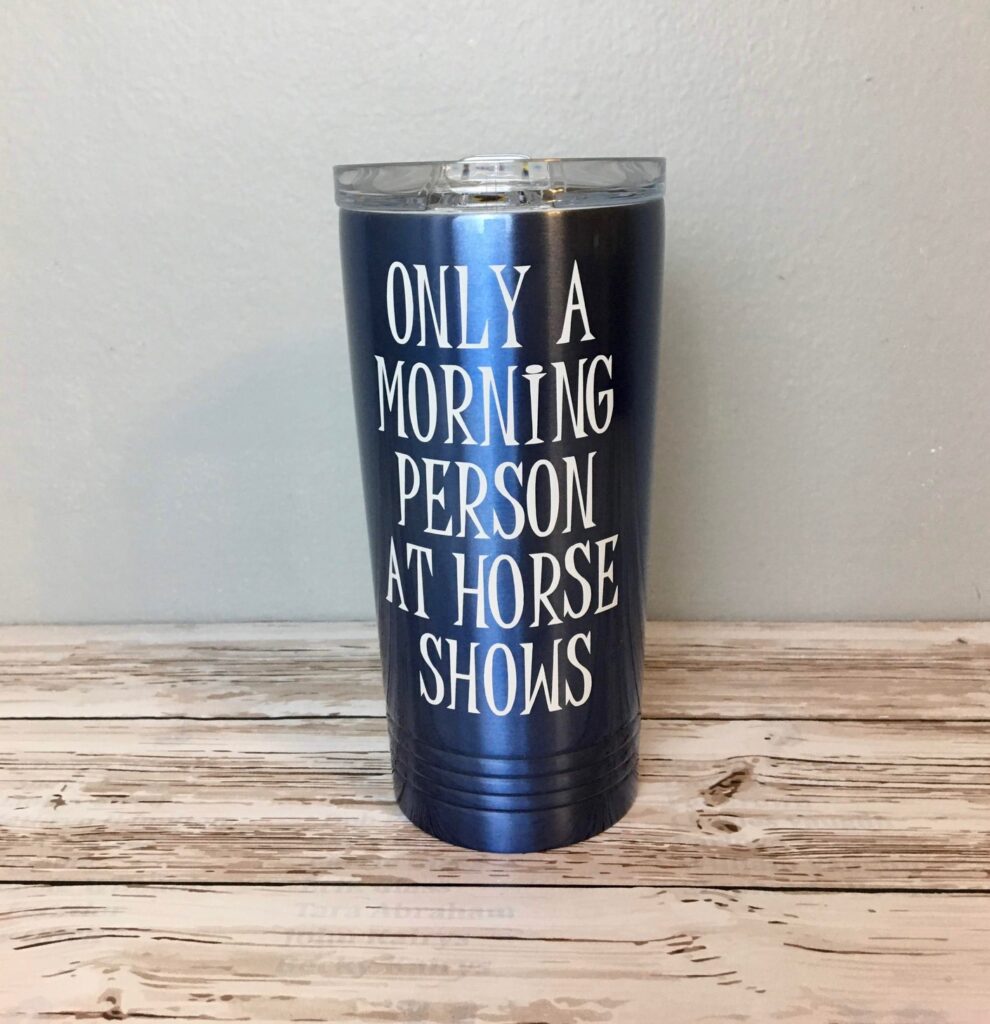 I hope you've found this article helpful! For more ideas on how find a horse related career that is right for you or start your own equine business, check out these articles below!
Equine Detailing, A Full Time Equine Career
How To Become An Equine Chiropractor
Learn What It Takes To Become A Professional Horse Trainer
25 Awesome Equine Careers You'll Love!
And, don't forget to follow Brown Acre Designs on social and check out her Etsy shop, all linked below!