If you've ever considered horse training as a professional career, read this first! In this interview learn what it takes to become a successful horse trainer and how to get started.
This post may contain affiliate links which means that I may earn a small commission at no extra cost to you. As an Amazon Associate I earn from qualifying purchases.
About AQHA Professional Horsewoman Torey Roderick
Torey Roderick is the owner and operator of Torey Roderick Performance Horses in Lee, NH. Torey's long list of accomplishments includes:
AQHA Professional Horseman
AQHA reserve world Champion
NSBA reserve world champion
Numerous Congress and world show top tens
AQHA Year End High Point/Honor Roll First place
Numerous top ten honor roll placing
Numerous Regional Champions and Circuit Champions including Florida Gold Coast, Gulf Coast and Arizona Sun Circuit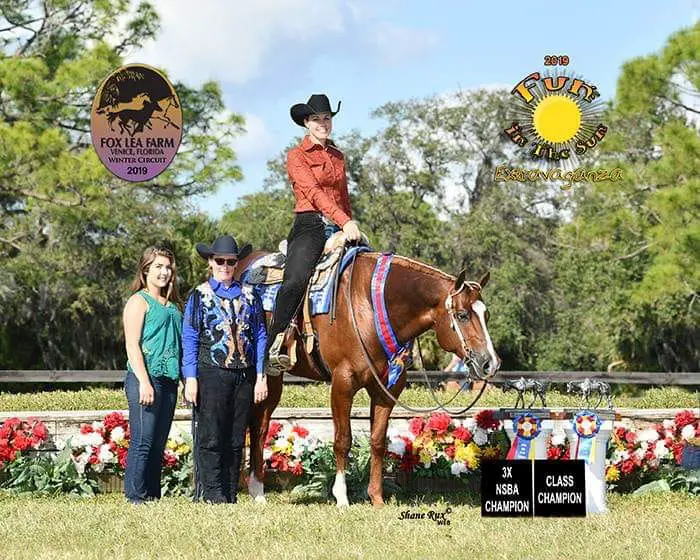 Over the last several years, Torey has been a wealth of knowledge for my mom, my daughter and me. With her coaching and support, our horses stay at the top of their game whether in training or at home. For more information on Torey's program or to contact her, visit her on Facebook at https://www.facebook.com/toreyroderick/
How did you get introduced to horses and when did you start riding?
I always loved horses as a kid. I would draw pictures of them on napkins at restaurants etc. When I was about 7 or 8 my Godmother bought me a package of a dozen riding lessons to try to "get it out of my system." We still chuckle about that today.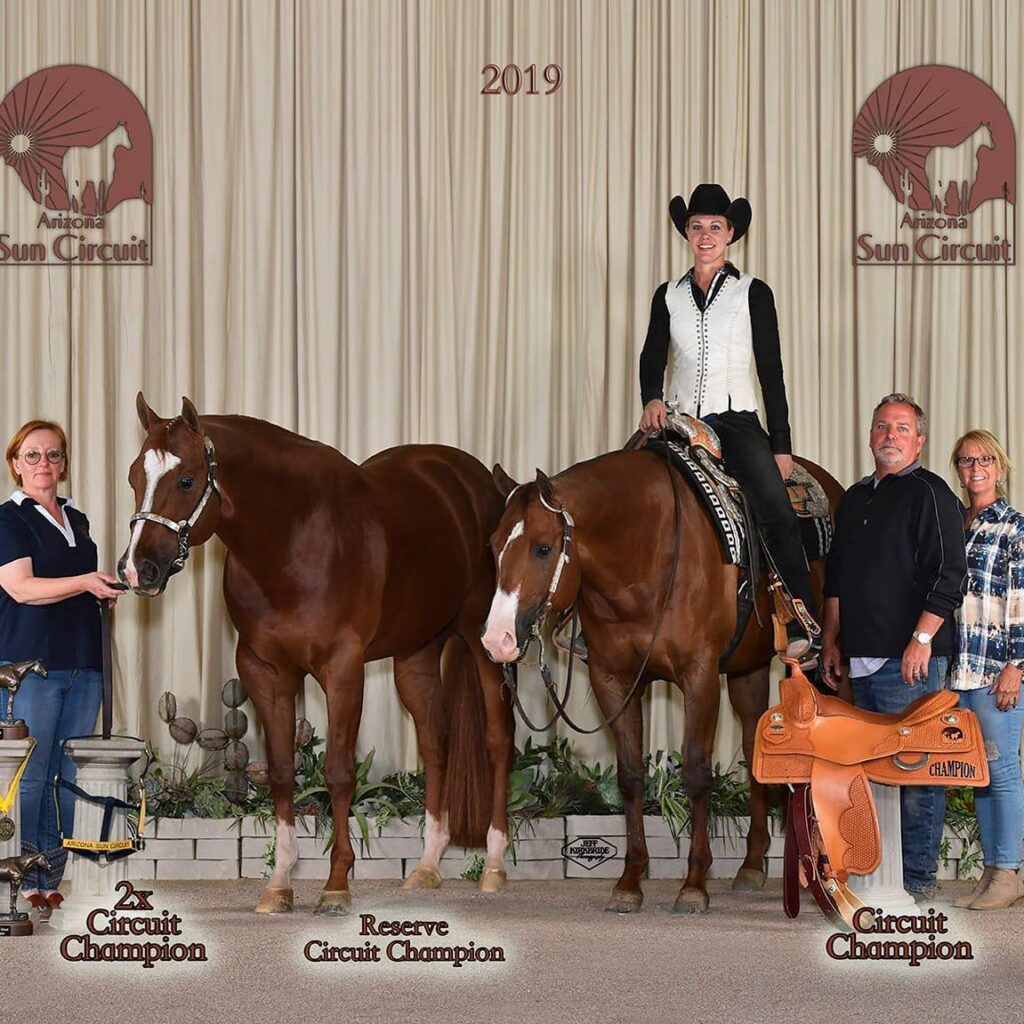 How and when did you know you wanted to become a horse trainer?
When I was in high school I learned that being a riding instructor or horse trainer could be a way to make a living. Prior to that I knew I loved horses and I would eat, sleep and breathe them but didn't make the connection about a career. 
How did you get started training horses?
When I was in high school I had some project horses, naughty ponies and such and that's how I cut my teeth. When I was 19 I started working for Jimmy and Lisa Farrell in Durham, CT. They trained AQHA all around horses and Jimmy did a  lot of problem horses across different disciplines.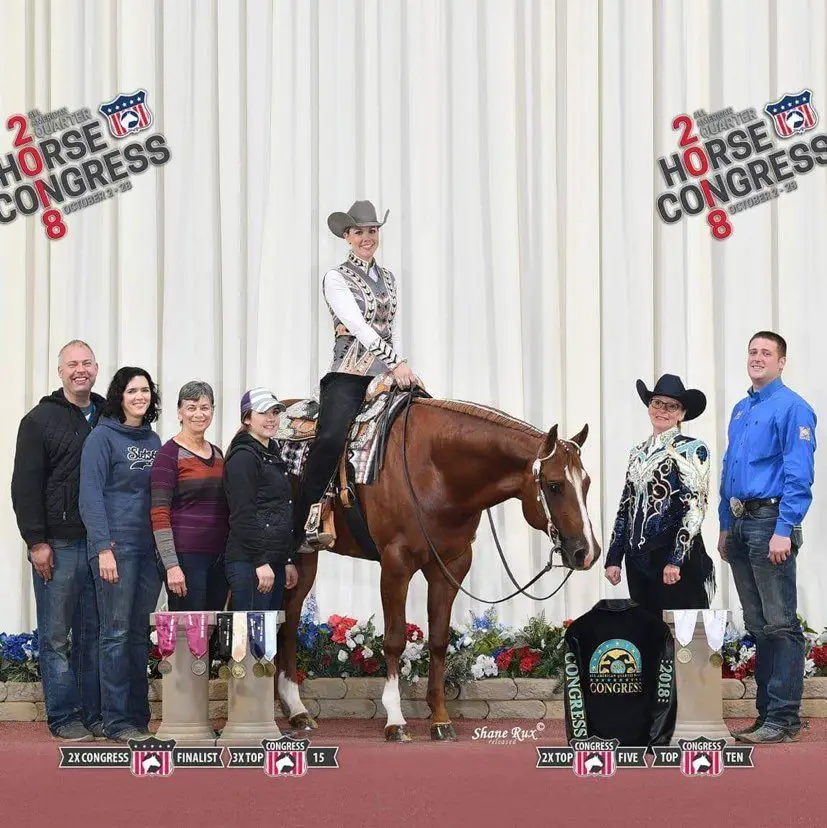 Who has been your biggest inspiration in your career as a horse trainer?
When I was middle school/high school age I was fortunate to work at a local barn (Pine Fall Farm) cleaning stalls, doing chores and eventually giving riding lessons etc. The barn owner Tammy McAlpine Callahan was and still is a very talented and extremely hard working individual. All the girls looked up to her.
Tammy was my earliest inspiration but as I advanced in my career and got to spend time around other horse trainers and traveled to bigger shows all over the country, I drew my inspiration and motivation from all of them. I wanted to keep up with the wolf pack and be a part of it! There are lots of amazing and talented people I'm lucky to compete against.
Which horses that you have trained and competed have been the most memorable and why?
Flashin All The Girls is pretty dear to my heart. He was just Reserve World Champion in the Senior Trail at this year's (2020) AQHA World Show. The first day I ever took this horse over poles I knew he was special. I believed in him from day one and he doesn't let me down. Anytime we have not had success it has been because I didn't have him prepared the right way or rider error. He has a huge personality and I just truly enjoy his company.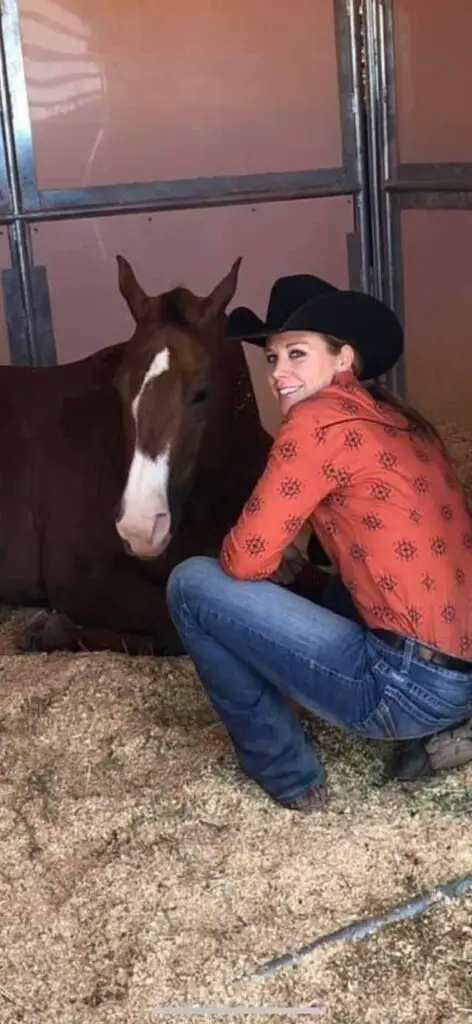 What does a typical day in your week at home look like?
Farm work is ever changing. Some days I need to do normal stuff like feeding and cleaning stalls but mostly I try to stick to riding and giving lessons all day. As a horse trainer, I always have to take time for vets and farriers, ordering horse show stalls, talking to clients etc., but most of my time is spent training horses.
How do you manage the stresses of training horses and running your own business?
It's important to be fairly organized and have a good team around you. Having reliable help, a good farrier and vet is critical. When you surround yourself with a good team, a lot of the stuff eventually runs itself so to speak. It takes years to fine tune everything and I'm still constantly trying to find a better way to do a better job.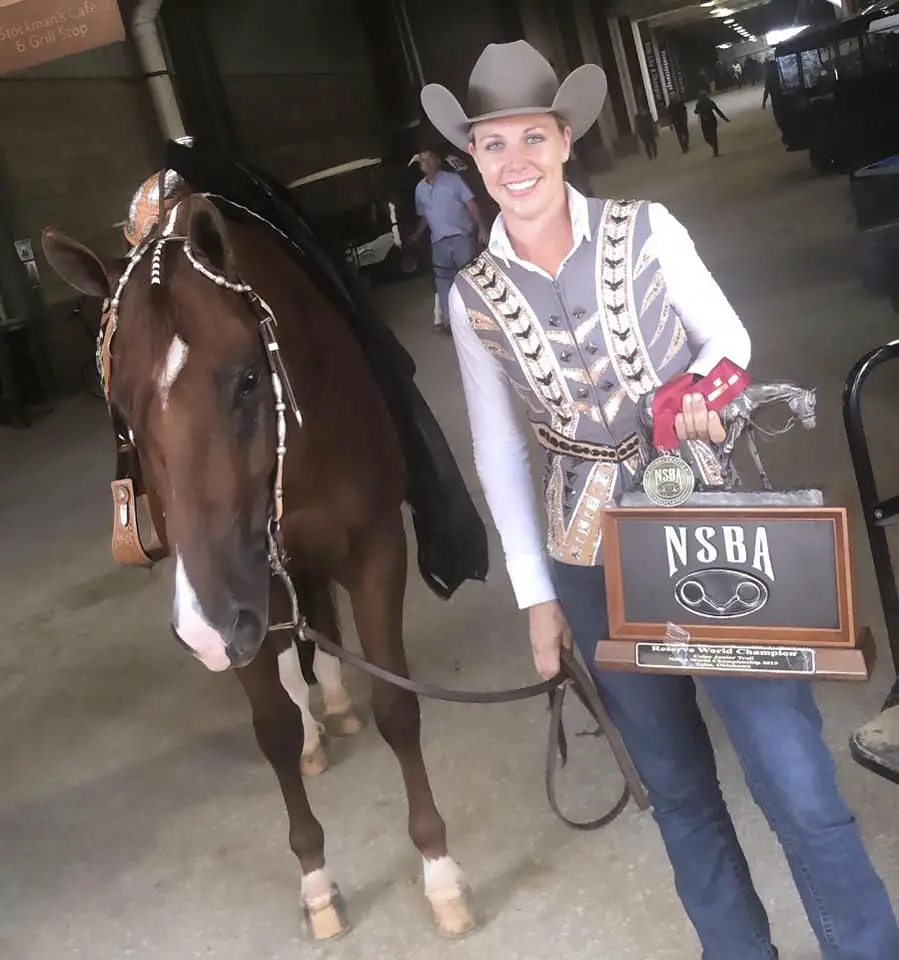 Training horses and running a business is a lot of work, what keeps you motivated?
Horse shows keep me motivated. It's like we are constantly being tested. Success keeps me hungry for more and renews my sense that I am on the right track and failure makes me really hungry to fix it and be better. I have so much respect for my peers in the industry, I am always looking to gain their respect as well.
What are the biggest challenges you face professionally?
I think any professional faces the challenge of balancing work and life. This type of work really is a lifestyle. We give up so much to be able to train horses, it's important not to get totally lost in it or jaded or burnt out.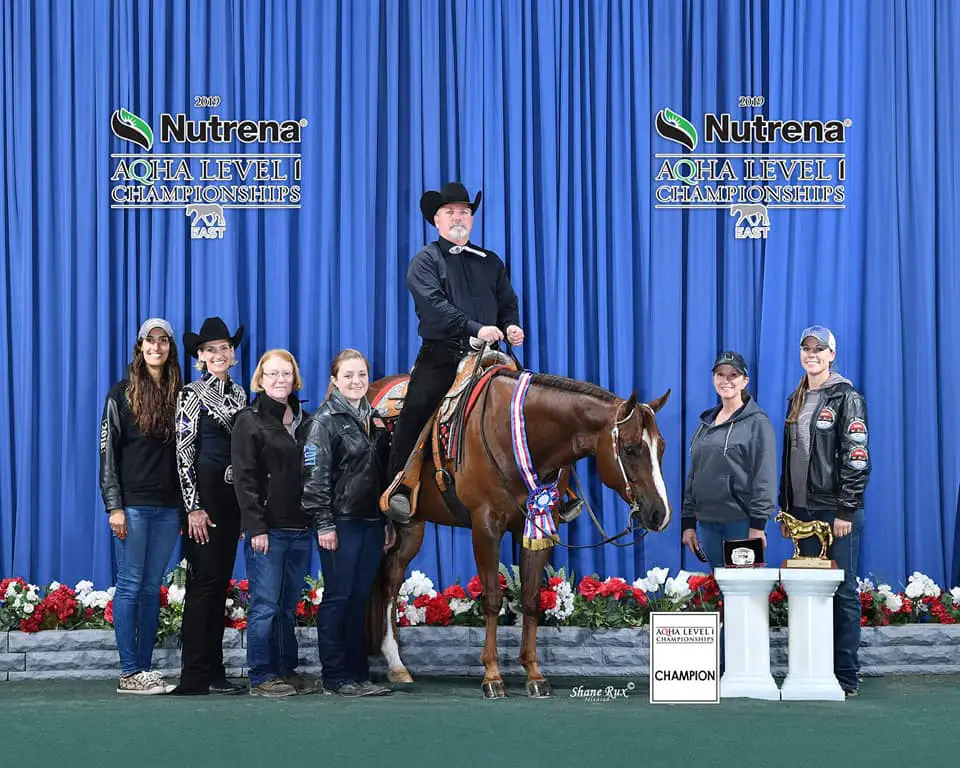 How do you stay up to date on industry trends?
Horse shows. If you don't stay out showing you will get left in the dust. You have to consistently show at the level you want to be successful at. I made it a priority to go to the world show every year. I went for many years before I broke into the top ten consistently. 
What do you do to further your education as a professional?
Horse shows are really the best educational tools. Not only do you learn from your own mistakes and run your own science experiments so to speak to learn what works and what doesn't but you have access to your peers and a lot of great information. I try to surround myself with people that not only encourage and support me but challenge me to be better. Anytime you can ride with somebody or pick their brain or just watch how they ride or instruct, it's an opportunity.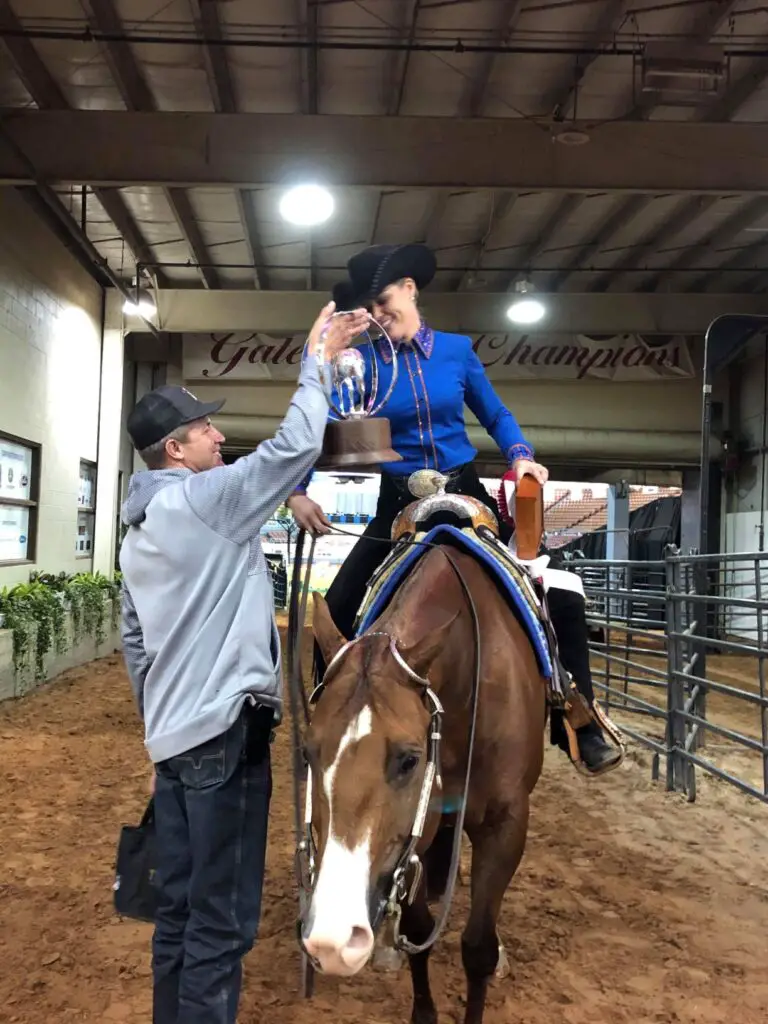 What advice would you give someone considering horse training as a profession?
Go work for somebody at the level you want to eventually operate on your own, and work for them for many seasons…6 months or a year is not enough. I would say a minimum of 3 years, 5 is better.
What hobbies or interests do you have outside of horses?
I love anything outdoors and enjoy fishing but I'm not great at it. I recently took up archery and I really enjoy that as well. Anything with targets; guns, bows, axe throwing. Darts are my nemesis but I still enjoy it occasionally.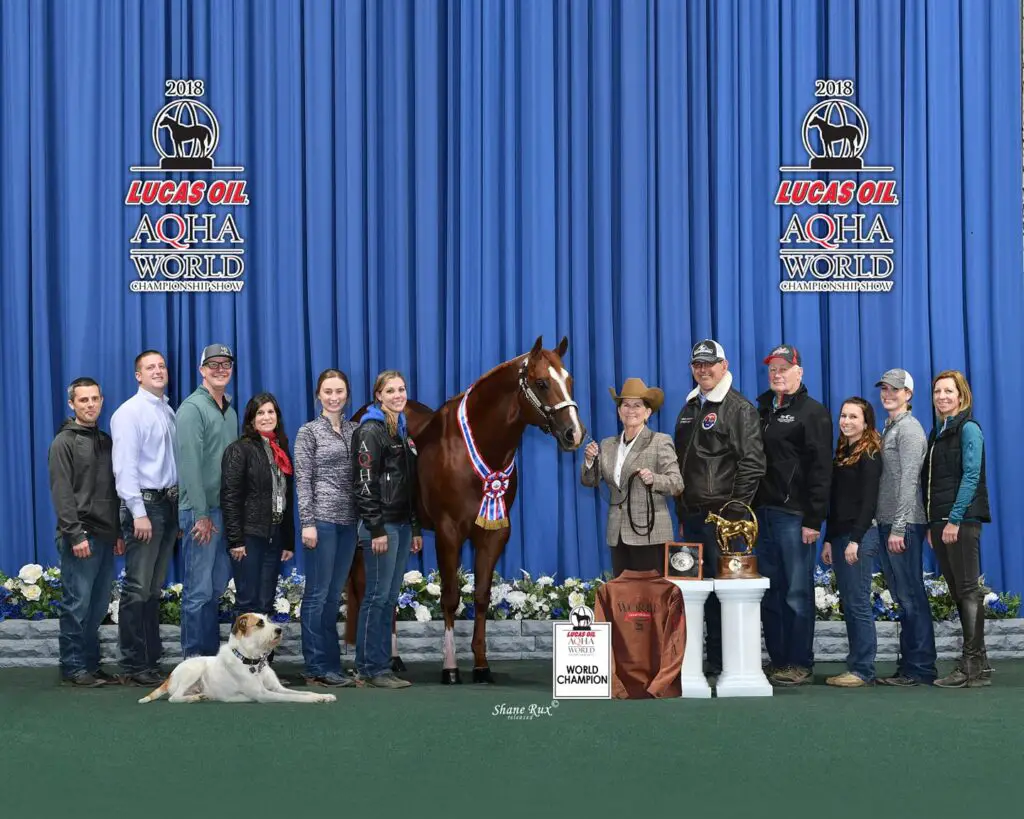 I hope you found this article helpful! If you did, please share it!
Check out these related articles!
The Best Way To Manage A Horse Training Facility
25 Awesome Equine Careers You'll Love!