There are so many equine careers out there to choose from whether you want something hands on or just horse related! We've included everything from the basic barn jobs to traveling grooms, creating custom products and social media managers in this list. So, if you're looking for some inspiration, check out the full list! And, don't forget to download your free printable copy!
This post may contain affiliate links which means that I may earn a small commission at no extra cost to you. As an Amazon Associate I earn from qualifying purchases.
Hands On Equine Careers!
Horse Trainer
Love working with young horses? It can be dangerous, frustrating and a lot of hard work and patience. But, extremely rewarding! If you're dedicated, passionate and enjoy working with horses and customers this could be a great equine career to learn more about. I highly recommend interning and working as an assistant trainer first!
And, if you want to learn more about how to become a successful horse trainer, check out this article! I interviewed AQHA Professional Horsewoman Torey Roderick all about her success!
Learn What It Takes To Become A Professional Horse Trainer With Torey Roderick!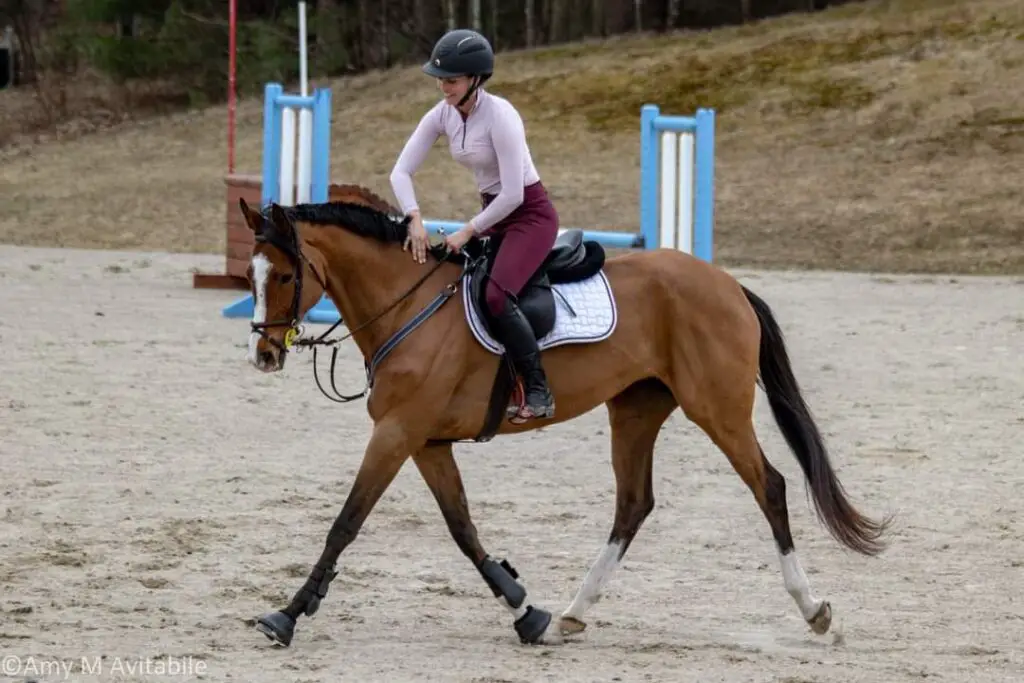 Riding Instructor
If you have great communication skills, patience and and are passionate about riding, this equine career may be the right fit. Some states may require licensing, insurance and an apprenticeship to be completed. Check with your local Department of Agriculture!
Check out Jane at Rhapsody Hill Farm! She's a riding instructor and farm owner with over 20 years of experience teaching beginner, intermediate and advanced riding lessons in multiple disciplines! And, she has a broad background in education which has translated into the horse industry!
Therapeutic Riding Instructor
Need I say more? What could be more fulfilling or rewarding than helping kids and adults overcome challenging obstacles? You'll need to check out licensing and insurance requirements for this too.
Barn Manager
So you might think this is just a lot of stall cleaning, but its much more than that. If you have great organizational skills, time management, the ability to multi-task and stay calm during emergencies, you would make a great barn manager! In addition to chores, you'll be responsible for schedules, routines, nutrition, vet appointments and you may even need to manage a staff.
If you want to learn more about managing a farm, check out this article! We interviewed Lindsey Canesi from Sunflower Meadows Equestrian all about how she handles a horse farm with 35+ horses!
The Best Way To Manage A Horse Training Facility!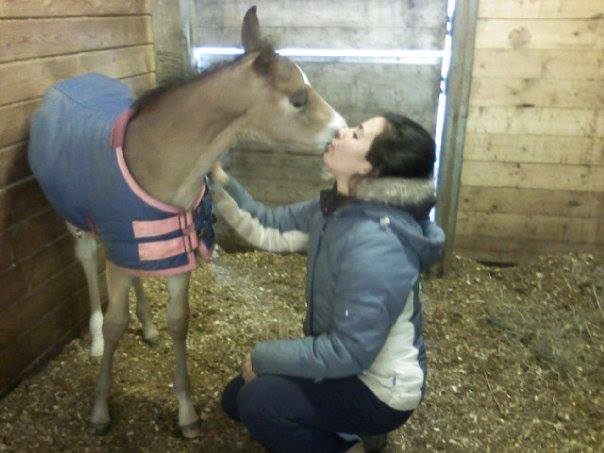 Groom
Maybe in addition to having great attention to detail and being skilled at clipping, braiding, banding etc., you love to travel! You could find an equine career grooming for a top professional and travel all around the country and abroad!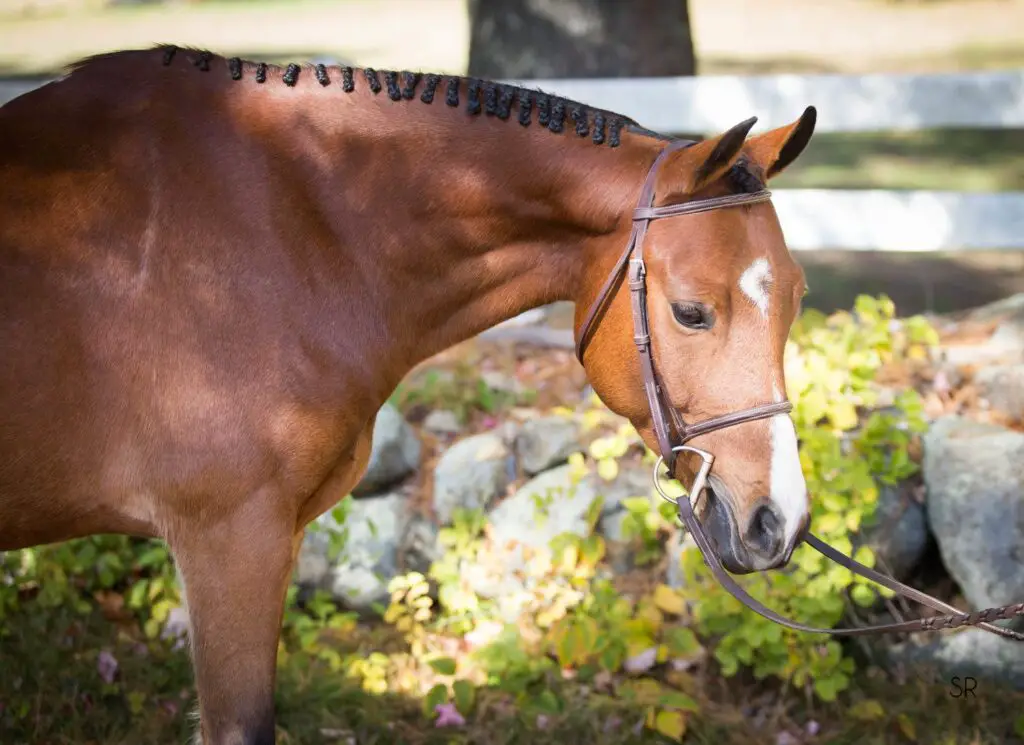 Veterinarian
This one is pretty self explanatory, but if you love helping animals and comforting clients, an equine career in veterinary medicine could be very rewarding.
Veterinary Technician
Vet techs are basically the nurses of the veterinary world, and many hospitals couldn't function well without them. Veterinary technicians are good problem solvers, have good critical thinking skills and stay calm under pressure!
Saddle Fitter
We've all been there, our horse has no signs of lameness but isn't performing their best under saddle. Tack can have a big impact on performance. Consult with clients, make recommendations and adjust saddles to keep your clients' best friend comfortable!
Chiropractor, Massage Therapist or Specialty Therapist
The most rewarding equine careers are the ones where you can have a positive impact on the horses and the people who love them. As a Chiropractor, Massage Therapist or other Holistic/Wellness Therapist you can keep equine athletes feeling and performing their best!
We interviewed Dr. Michelle at Farm and Family Chiropractic all about how she got started! Dr. Michelle is certified through the IVCA for animal chiropractic! Check out the full interview here:
How To Become An Equine Chiropractor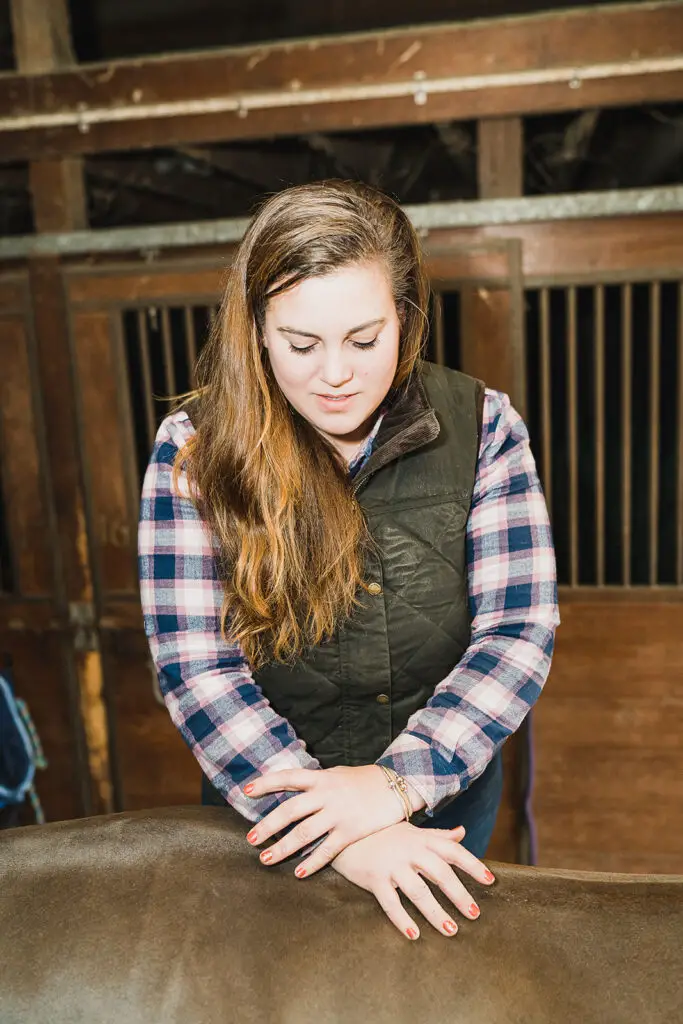 Farrier/Blacksmith
As they say, without happy, healthy hooves, our horses can't do much of anything! Proper shoeing is a necessity for soundness, performance, correct stride, joint health and more!
Body Clipping Services
Many people do not want to spend the tedious time clipping their horse's seasonally. Body clipping has many benefits but many owners don't want to spend hours getting covered in horse hair! Many entrepreneurs have full time equine careers clipping horses. And the list of benefits for the horses is long! For instance, senior horses that may have Cushing's will stay cool in warm weather and working horses will cool down more efficiently in the cold weather!
Check out this interview with Erin from Equine Detailing about how she started up her own body clipping business!
Equine Detailing, A Full Time Equine Career
Equine Dentist
Ever had your horse toss their head while being ridden or make it impossible to even get the bridle on? I have! Especially with young horses, many times these issues are linked to dental issues. Equine dentistry is an essential part of keeping horses healthy be it digestion or performance related.
Get Your Free Printable Copy Below!
Horse Related Equine Careers!
Photographer
Talk about a fun and exciting job for those who have an artistic ability! Anyone can learn to be a photographer, travel around to shows or do private photo shoots!
Check out Sarah at SR-Images!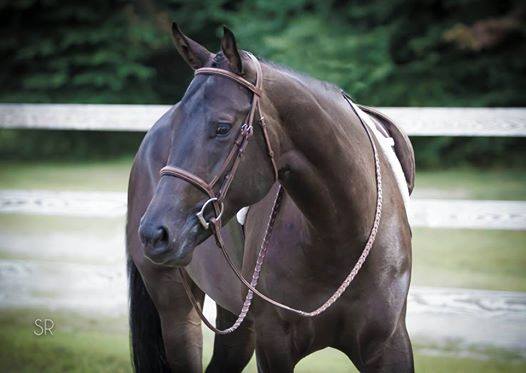 Web Designer
Most businesses cannot perform daily operations without a website, and yet many people don't have the technical skills to design their own site. An equine career as a web designer is a great opportunity to combine a passion for horses with graphic design and a technical background.
Check out Dave at D.H. Thakar Design! He's a graphic designer and creative director who has built many websites for clients, including Rhapsody Hill Farm!
Tack Shop Owner
I mean, who doesn't want to have access to the best equipment and help other horse lovers outfit their furry friends?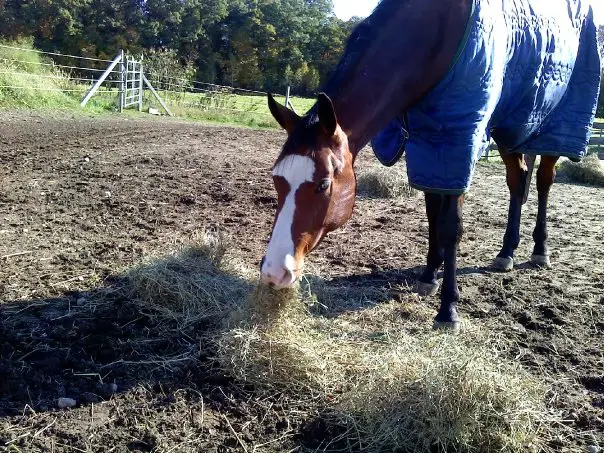 Feed And Supply Retailer
You've decided you owning a tack shop isn't for you but you're still interested in retail, so what do you do? Well, farms need feed for their horses and always will. You could become a distributor for a feed brand you use and stand by and help sell their products to other farms. Why not sell shavings, packaged hay products, buckets etc. while you're at it?
Social Media Consultant
In today's day in age, many teens and adults spend several hours a day on social media platforms. Influencer and social media marketing are booming, so why not get in on it? If you love horses and have a knack for growing an audience, creating content and an artistic eye you could help horse businesses grow their customer base.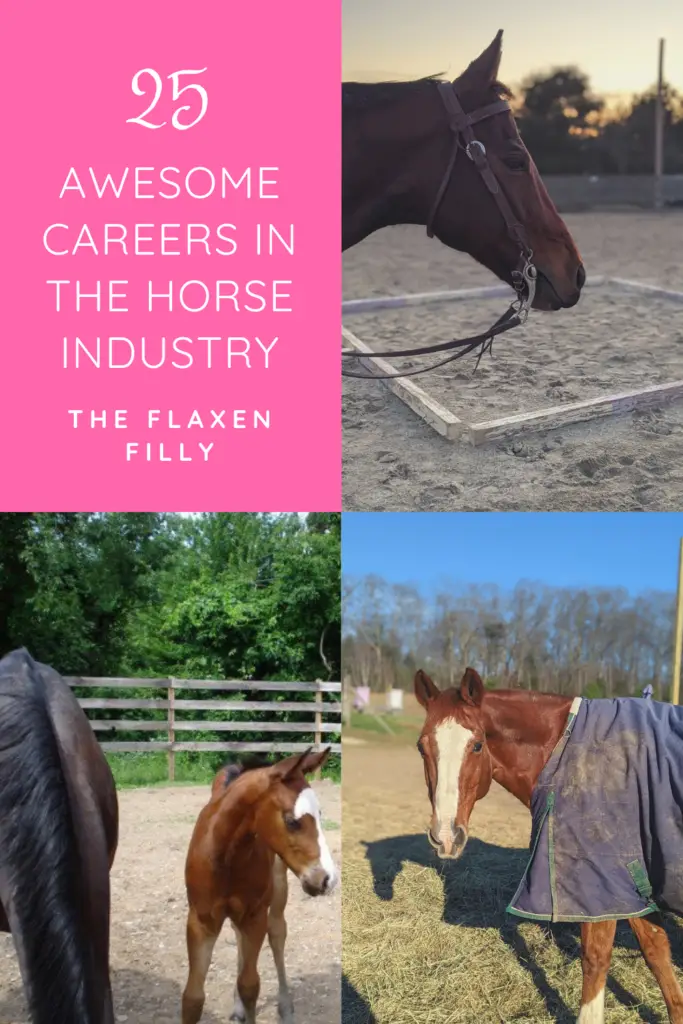 Business Consultant
Help farms or other equine professionals grow their customer base, manage their finances and develop strategic initiatives. Check out Hannah who leads all customer marketing efforts at event marketing software company, Splash, while simultaneously consulting for small brands and agencies. She specializes in digital marketing strategy, social media strategy, content marketing and event strategy.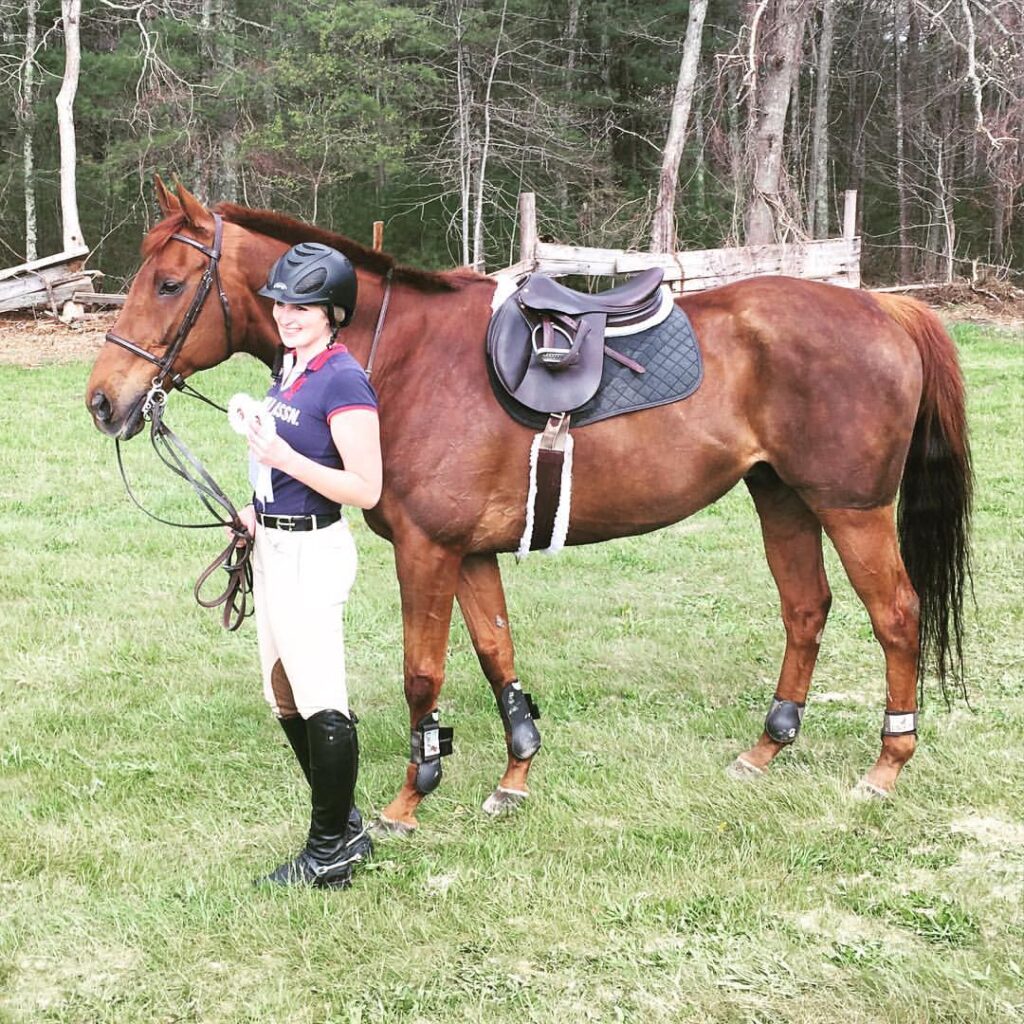 Custom Product Creator
Platforms such as Etsy allow you to put your creativity to good use. And, you can make some money while you're at it. Products such as custom fly bonnets, tail bags, saddle pads, T-Shirts, polo wraps, jumps, trail obstacles and more could turn your hobby into a profitable equine career!
Check out Michelle at Starshine Creations by Michelle!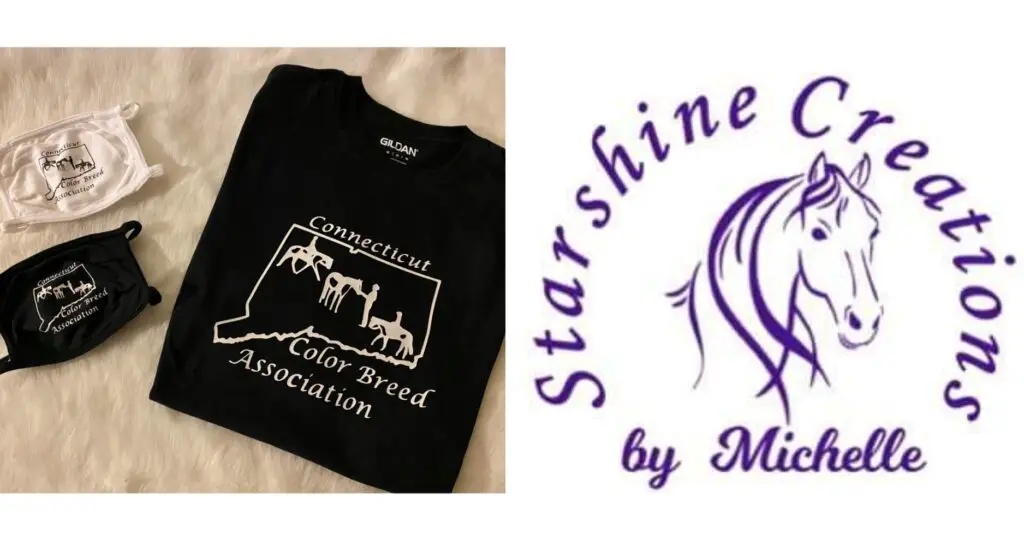 Course Designer
If you have show experience and a good understanding of courses and strides this could be a great equine career for you! Design courses for hunters, jumpers, trail classes, versatility events and more.
Equine Real Estate Agent
Touring beautiful farms with fellow horse enthusiasts and helping people find their dream home or business location sounds like a dream job! It may take a lot of sweat equity and long hours but it's totally worth it!
Customer Service Representative
Retail businesses like tack shops, feed companies and more require customer service staff to help with orders, technical support etc. If you have an outgoing personality, problem solving skills and good communication skills this equine career might be a great match but, working in customer service can be stressful!
Research Veterinarian
If you're interested in science, medicine and research this could be the equine career for you! You could study laminitis, navicular disease, genetic diseases, joint therapies, preventative medicine and more!