No Stirrup November – the month where riders employ the saying, "no pain, no gain" to improve their position, strength, stability and stamina. Learning to ride without stirrups is incredibly important for any rider. Being prepared for a ride to not go as planned, improving balance and muscle memory in order to continue to ride well when something goes wrong.
Practicing without stirrups (not just during No Stirrup November) will help you gain the confidence to continue on when you lose a stirrup instead of panicking or worse, falling off. Still not convinced? Check out this article which covers the top 5 benefits to participating in No Stirrup November and why it's ok to do it in moderation!
5 Reasons You Need To Participate In No Stirrup November (in Moderation)!
This post may contain affiliate links which means that I may earn a small commission at no extra cost to you. As an Amazon Associate I earn from qualifying purchases.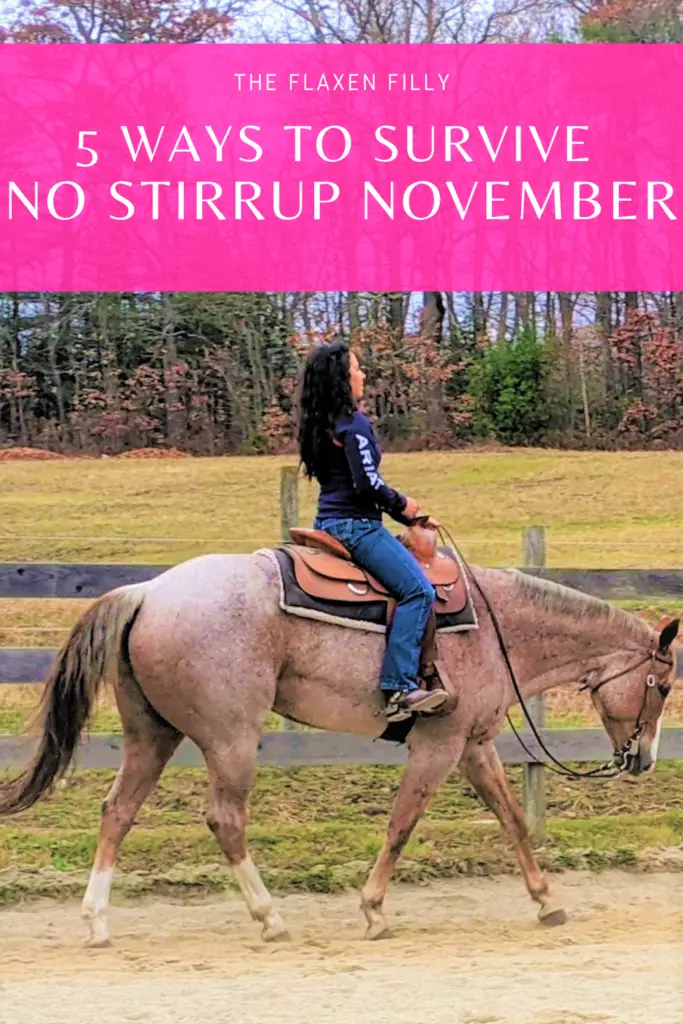 Here are five key elements every rider, regardless of skill level, who wants to participate in No Stirrup November should remember.
Assess Your Skill Level
Always consult with your trainer, and set reasonable and tangible goals. You wouldn't try to run a marathon in under 3 hours if you're a beginner runner. Safety is paramount, which means having realistic expectations for you and your horse. As time moves on and your riding progresses, you'll need to re-analyze your goals and expectations.
Make Smart Choices
The last thing you want to do is put yourself or your horse at risk. Once you've set goals, start with small increments until you reach them. Pushing yourself too far outside your comfort zone can be dangerous. Not only are you at risk of falling off and hurting yourself, which could lead to time out of the saddle but you could strain or injure your horse. For example, if you're just learning to jump, consider only riding without stirrups on the flat. It can be tempting to try to keep up with other riders in the barn or the athletes we like to follow on Instagram. Fight the temptation to try to keep up with other people and make smart choices.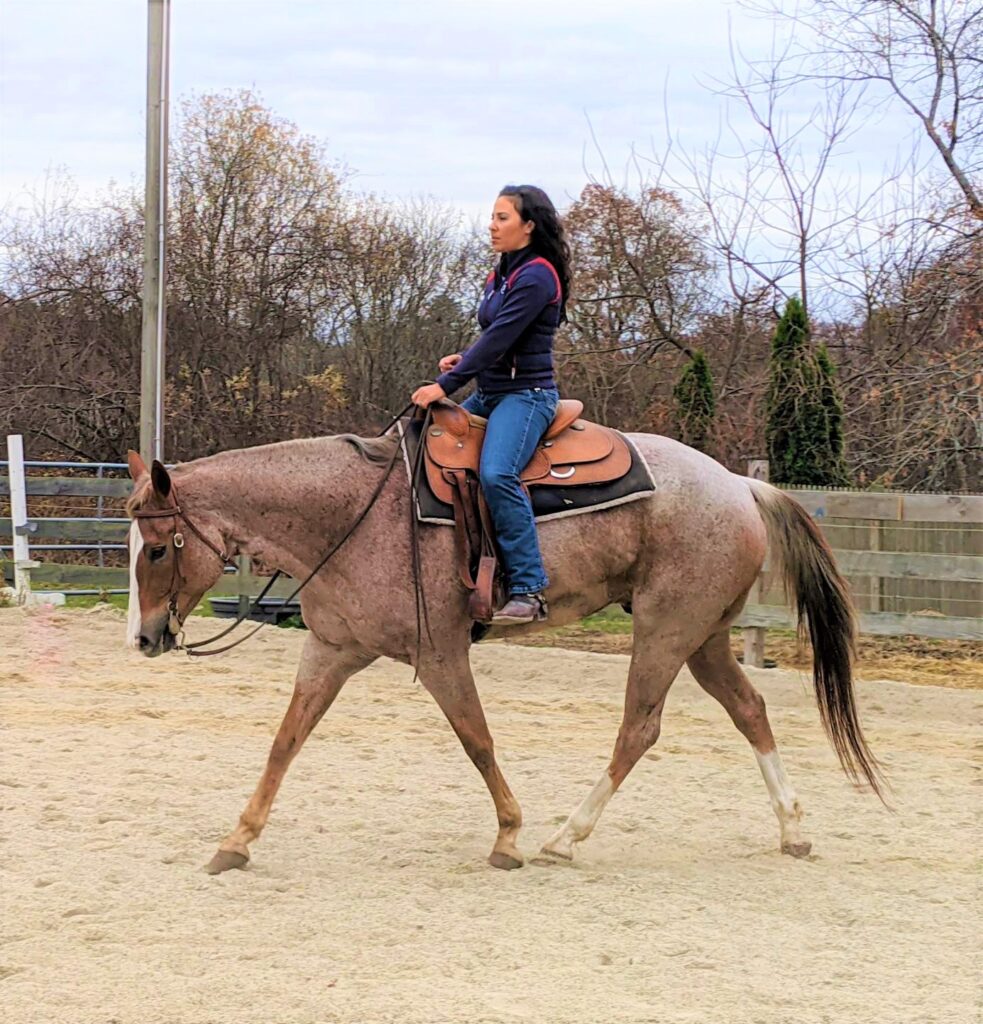 Progress Not Miracles
You're looking for progress, not a miracle! There are no instantaneous results in the equestrian sport, even though we like and sometimes need instant gratification. Learning to ride and improving skills takes time, repetition, consistency and help from eyes on the ground. Often times, what we feel under saddle and what our trainers see is not the same thing. That said, if you feel you are progressing too slowly, you should have a conversation with your trainer.
Riding Without Stirrups Is Important All Year
No stirrup riding is important all year around. When November ends, continue to incorporate no stirrup riding where you can and when it makes sense.
You can do it!
Riding without stirrups regardless of No Stirrup November can be intimidating. Keep going and don't give up. If you are struggling and feel like you can't do it, keep trying, a little at a time. You will eventually be able to ride without stirrups for longer periods of time.
Good luck!