Back in March, my family bought a paint gelding named Luke. And, it's been a few years since we owned a horse that had a lot of white. If you ever owned or ridden a grey horse or a horse with lots of white, you know what a challenge it can be to keep them clean! In preparation for show season this year I did some research on the latest tips and tricks! This article is a combination of tips I came across recently and tried and true methods I've used for years. Read on for the best tips on how to clean your horse's white spots!
This post may contain affiliate links which means that I may earn a small commission at no extra cost to you. As an Amazon Associate I earn from qualifying purchases.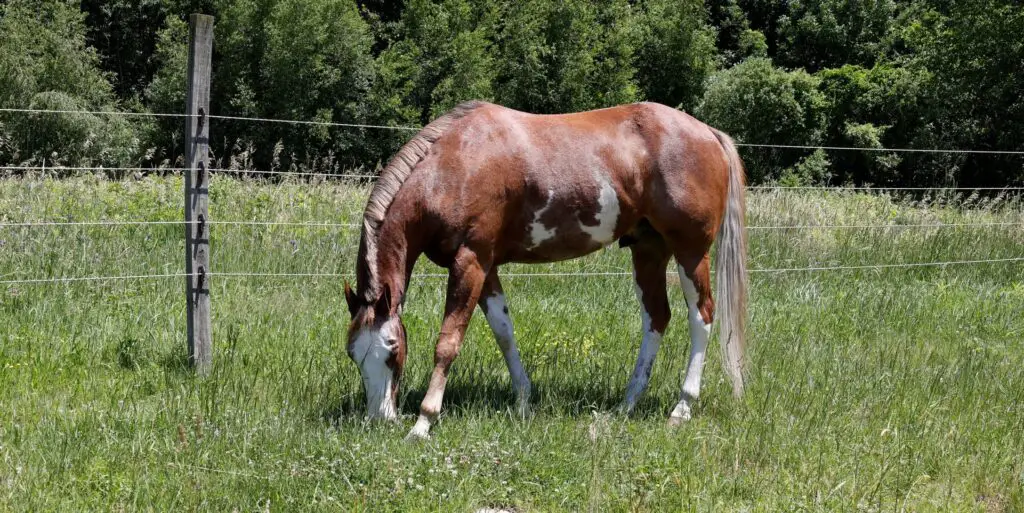 Groom and Curry Regularly
Using a curry comb in circular motions as part of your daily grooming routine can do wonders for your horse's coat! Currying your horse regularly can promote circulation and help your horse produce the natural oils that keep them shiny! Plus, it removes any dirt, dandruff and debris that may be making them look dull!
Tackle Stains ASAP
If you notice a stain or green spot on your horse, one of the easiest ways to remove it is to wash it off right away. Often times if the stain is fresh you can rinse it off with just water.
If the weather is too chilly for rinsing, Pro Equine Grooms suggests currying the spot then wiping it with a damp rag.
Pre-Wash Before Horse Shows
While it is not a good idea to bathe your horse with shampoos too frequently as it can dry out the hair and reduce the natural oils, I do like to pre-bathe my horse for shows. Normally, since we arrive at the show the day before it starts, we prepare our horses after we arrive. If we are showing for the weekend, we like to set up our stalls and ride then bathe, band or braid the horses.
That said, I like to bathe my horses a few days in advance so that I'm not bringing dirty horses to the show. Secondly, I need my horses' hair to be clean in order to clip them for the show. So, while I'm at it, I like to remove stains!
I've found with Luke that if I tackle the stains ahead of time, it is easier to keep him clean than to start from scratch at the show!
This way, we can spot clean at the shows by focusing on spots that are white or got sweaty during work. This also cuts down on the amount of time we need to spend prepping the night before the show.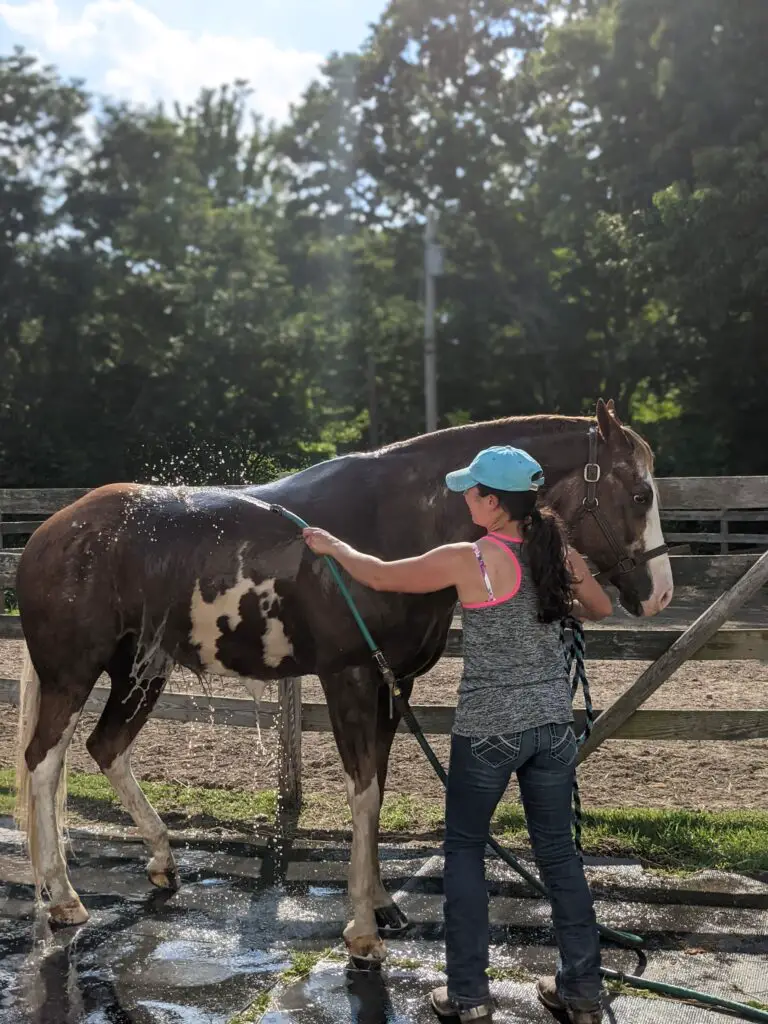 Whitening Shampoos
Since Blueing shampoos can be quite strong, I don't tend to use them on a regular basis. However, if we are preparing for a horseshow, I like to use the Quic Silver shampoo on my horse's white spots.
The trick to using blueing shampoos is to scrub the area until the suds turn white, otherwise you may end up with purple stains on your horse! Be careful and read the directions!
Use Coat Polish
One widely known technique is to use coat polish on your horse once they are clean and not just to make them shiny! The benefit of using coat polish especially on white spots, is it will make it easier to remove dirt! If your horse's white legs are clipped, washed and sprayed with coat polish, you'll be able to remove any dirt and debris with just a brush.
Green Spot Removers
Of course, if like Luke, your horse has white knees or insist on finding ways to get dirty, you may find a green spot no matter what! Even after you've cleaned, polished and clothed your horse for the night, you're likely to find a stain here or there.
If we are at a show, I like to use the Cowboy Magic Greens Spot Remover to clean my horse's white spots that may have become stained.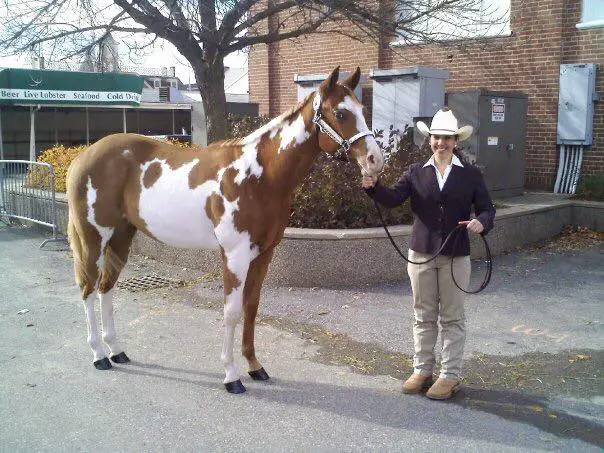 Covering Up Stains
Picture yourself at a show, 10 minutes before you have to be in the ring and somehow your horse managed to get a stain! Even though you've already thoroughly cleaned, prepared and triple checked them! What do you do? Well, you wipe it off and cover it up!
Horse spray paint comes in a variety of colors and is super handy for covering stains. And, if your horse has a scar or scab (that is fully healed) but missing hair, you can find a color to match their coat and spray those too! Although, I would not recommend using this type of product on your horse's head or face as it could get in their eyes.
If you don't have any horse safe spray paint, you can also use baby powder to help brighten up white legs or white spots.
I hope you've found this article helpful! Please give it a share and leave a comment with any other tips you have found effective to clean your horse's white spots!
Check out these related articles!
Daily Grooming Routine Your Horse Will Love!
How To Bathe Your Horse For Beginners
The Ultimate Horse Show Packing List For All Equestrians